KNX DESIGN AND PLANNING TOOL BY BEMI SMART-HOME
Together with Futurasmus we are proud to present
The best ALL-IN-ONE solution for selling, designing, planning, budgeting and managing the technical requirements and workflows for your next KNX project.
SELL
Sell your projects BETTER, create the costs estimates for your clients fast and accurate with more details like functions.
DESIGN AND PLAN
Design and plan your project FASTER using any KNX devices. Create your own unique functions once and they are always there with a mouse click.
DOCUMENTATION
Crete documentation for SELLING, PLANNING and AFTERSALE with one mouse click for a great service.
BUY
Direct integration into FUTURASMUS web shop for easy shopping (optionally)
ETS INTEGRATION
Import your project into ETS with the new ETS IoT FUNCTIONS, group addresses with proper naming and devices with description text.
This gives you a good structure of your project with your own group address structure and functions.
VISUALIZATION
Create your visualization automatically (currently, Xxter and others to come)
The KNX Tool is available at Futurasmus on a subscription basis, and it is absolutely worth the while!
The know-how of KNX specialists BEMI and Futurasmus is at your disposal to ensure the success of your KNX projects and most welcome timesaving!
Inspire and motivate more customers (and building planners) to install KNX systems by helping them visualize and understand the possibilities of KNX technology — using easy-to-follow images and charts.
Maximize productivity and save up to 65% of work time by streamlining all KNX project workflows — from the initial planning and development stages through to programming KNX installations using ETS and final project reporting.
Plan and design entire KNX systems with easy drag and drop — then have all KNX group addresses (with all relevant channel text, ID's, Tags etc.) ready to be imported into ETS for trouble-free programming.
Check the availability of KNX products and components needed for your project directly from inside the KNX tool itself.
Instantly produce comprehensive and easy-to-understand documents detailing all aspects of a KNX project — such as installation guides, function descriptions, budget reports, purchase reports, product lists, user manuals, etc.
Import all of your KNX project Data directly into ETS for
trouble-free device configuration and programming.
With the new ETS APP, the KNX Design and Planning Tool allows you to get your Group Address naming right and create functions automatically — then import all of your KNX project information such as your devices, building structure, topology, IoT functions and group addresses (complete with all relevant channel text, ID's, Tags, etc.) directly into ETS.
Speed up workflows and make your GA structures better over time, with the use of templates that have predefined settings and pre-configured devices from past projects.
Not only does this ensure faster and more reliable programming with each KNX installation (and less debugging on-site), it also helps the KNX installer maintain a high level of consistency when installing (or integrating) a diverse range of KNX systems.
LINK FUNCTIONS TO CHANNELS
A SMARTER WAY TO SELL, DESIGN, PLAN AND MANAGE KNX PROJECTS OF ALL SIZES.
The KNX Design and Planning Tool by BEMI Smart-Home is designed to help you achieve a successful outcome for all types of KNX installations — no matter how big or small your KNX project is.
SAVE TIME AND MONEY WITH EVERY KNX INSTALLATION
A unique one-of-a-kind tool specifically designed for KNX installers and integrators to help save time, money and effort with all stages of a KNX project.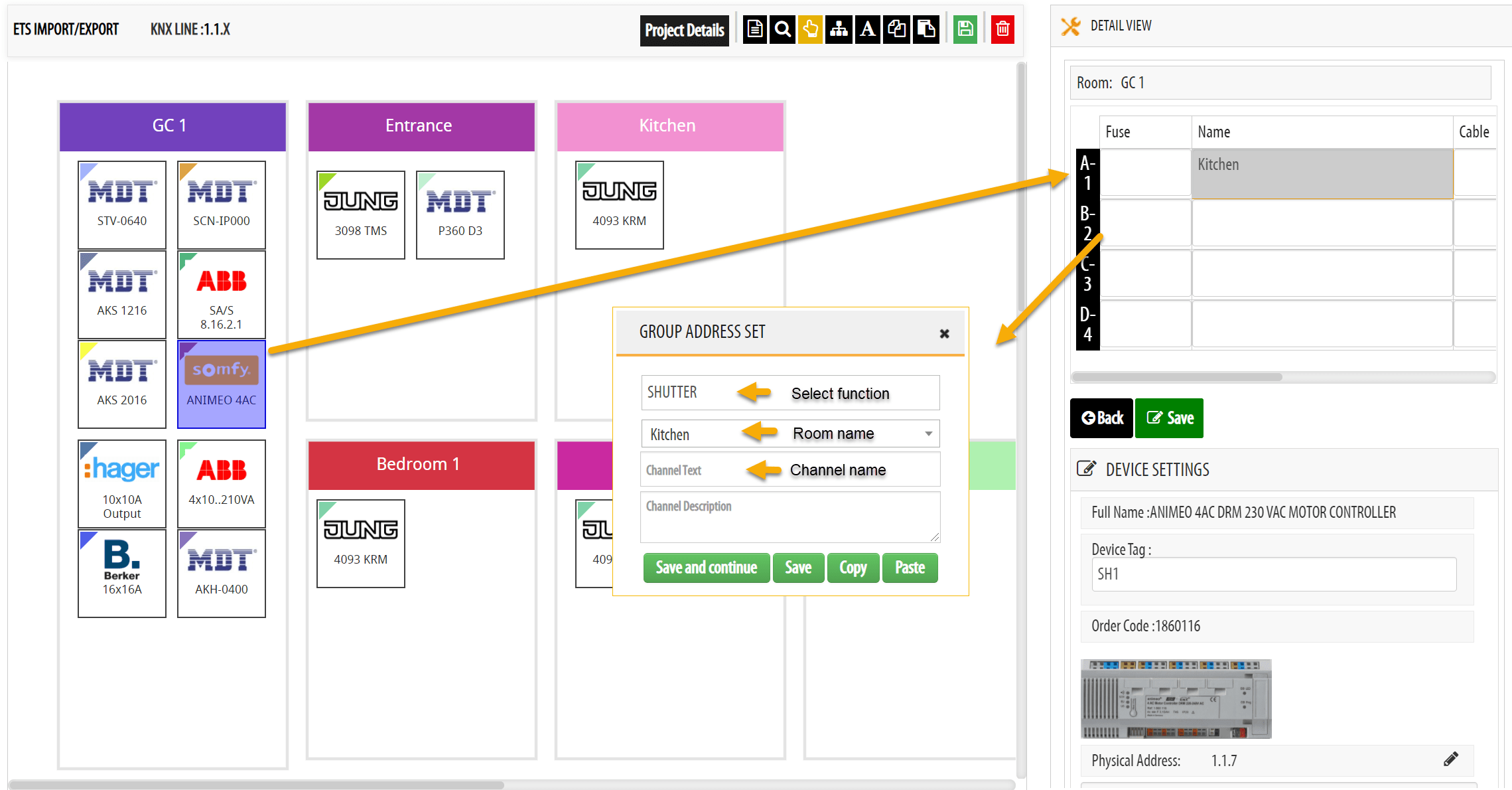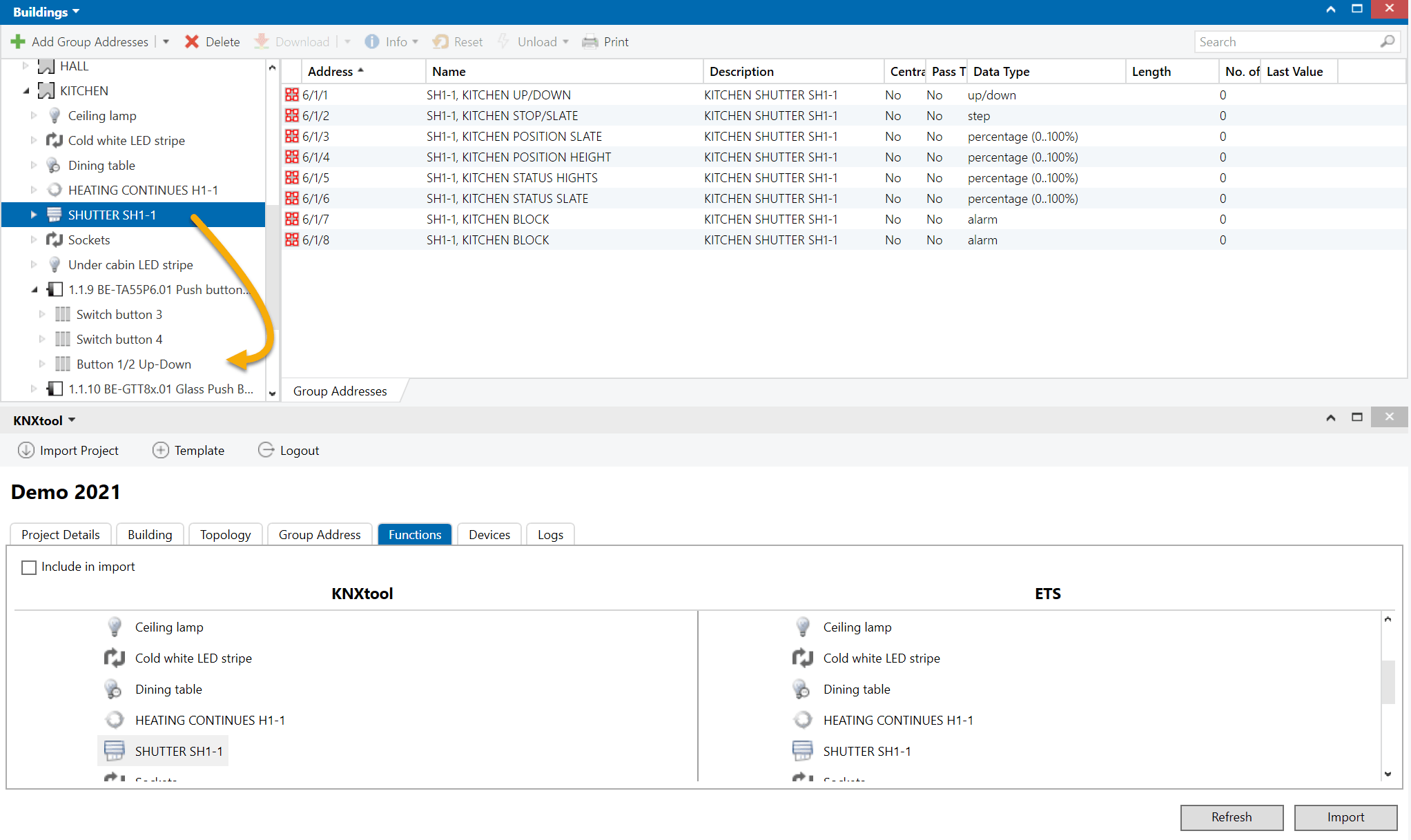 VISUALIZATION, PLANNING & DESIGN
Create and design a diverse range of different KNX systems in minutes with an easy-to-use drawing board and drag & drop interface.
Arrange devices and functions on the KNX Tool drawing board to design KNX systems that match the specific needs, preferences and requirements of your customers.
Show end-users the features and functionalities of their KNX system without any confusion using detailed function descriptions and images.
PROJECT MANAGEMENT & WORKFLOW
Speedup the workflow for all tasks and activities from the tendering stage, through to design, implementation, commissioning and final project reporting.
Organize, prioritize and manage tasks within the KNX Tool to give you an instant overview of what needs to be accomplished next for your KNX projects.
Check the availability of KNX components or parts you need directly from inside the KNX Tool itself.
PROGRAMMING & COMMISSIONING
Ensure successful commissioning of all KNX projects on-site with accurate pre-programming capabilities and off-site testing.
Utilize KNX Tool's handy inbuilt labeling feature to assist with the configuration, installation and integration of KNX systems — and to assist with end-user operation and future upgrades if required.
Avoid any KNX system errors and experience minimal debugging issues by gaining a clear overview of the entire device configuration of the KNX system — before on-site commissioning and final programming using ETS.
FINAL REPORTING & DOCUMENTATION
Produce a wide variety of professional documents for all KNX projects which can be used for project budgeting, product ordering, installation guides, etc.
Instantly print easy-to-follow manuals (with images) which can be used for seamless KNX installations — and to show end-users how to control and manage all automated features and functions of their KNX system.
Create required documents for such things as E-reports and building inspections — as well as all necessary documentation and labeling needed or future adaptions and further additions to the KNX system.
THE MOST EFFICIENT WAY TO MANAGE ALL KNX PROJECTS
Now you can effectively manage and coordinate every aspect of KNX projects with speed, accuracy and simplicity — to ensure the best possible results for your KNX projects.
COORDINATE MULTIPLE KNX PROJECTS IN ONE PLACE
Effectively manage and coordinate multiple KNX projects as an independent contractor or as part of a team — in one convenient easy-to-use online platform.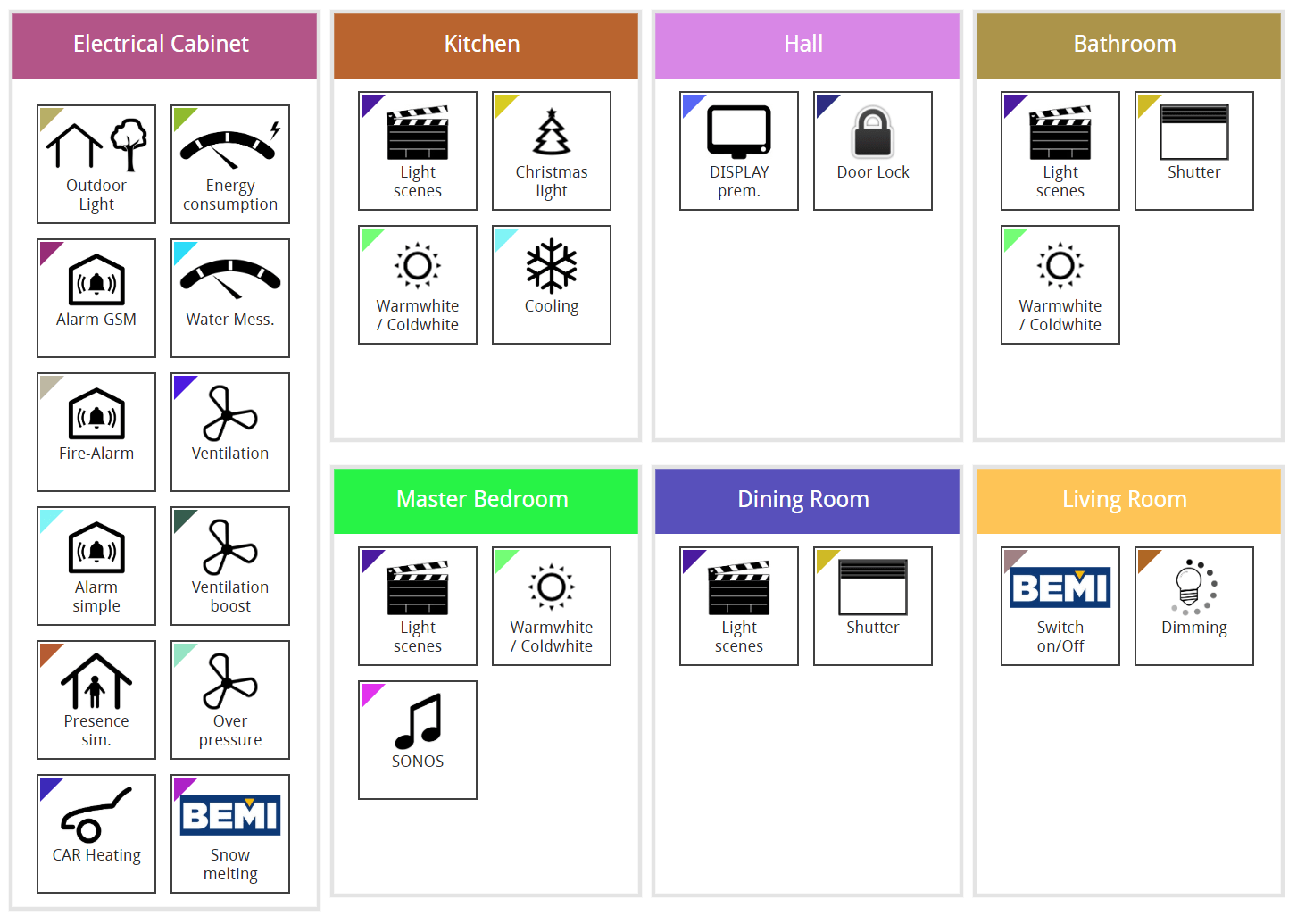 The KNX Design and Planning Tool is a reliable SaaS (software-as-a-service) platform that ensures all KNX projects run smoothly — by providing remote and instant access to any documentation needed by other team members or contractors who may be involved with the integration of KNX systems.
Systematically plan, manage and control every aspect of KNX projects to gain a clear overview of their current status.
Color code projects and tasks according to priority and status. Arrange and organize project workflows to maximize productivity.
Stop using outdated, time-consuming and confusing documentation procedures such as Excel spreadsheets and Microsoft word.
Significantly reduce the amount of time spent on activities such as budgeting, time-tracking, product ordering, documentation and final reporting.
GIVE CUSTOMERS A CLEAR OVERVIEW OF THEIR SYSTEM
Now there is finally a KNX installation and integration tool that is easy to use, understand and follow for both KNX installer and customer.
The KNX Design and Planning Tool operates with an easy to use drag-and-drop interface and allows for detailed function descriptions.
This lets you produce detailed and visually appealing KNX proposals for your customers that will help you sell a more diverse range of projects as a KNX installer.
Create professional and easy to understand user-manuals to ensure your customers know how to use their new KNX system properly after final programming.
Avoid any confusion or disappointment at the completion of projects by providing your customers with a comprehensive and easy-to-follow overview of all necessary requirements for their KNX project before work commences.
USED BY KNX PROFESSIONALS WORLDWIDE
The KNX Design and Planning Tool has been specifically designed for KNX professionals to ensure a successful outcome for every type of KNX project — whether big, small, commercial or residential.
"Before discovering BEMI we were using excel spreadsheets which left room for error in our KNX designs.
BEMI has allowed us to design a complete project making the handover to our programming staff simple and effective with all of the relevant information.
BEMI has saved us time and money in design, programming and ordering, our clients also appreciate the professional file as part of our handover process."
Peter Varga,
Smart Living Concepts NZ

"I have been using the BEMI KNX Tool for almost 3 years now and I highly recommend it for anyone who works with KNX systems integrations.
The drag and drop drawing board is really simple to use and saves me a huge amount of time when I'm designing and planning KNX installations.
I also like the fact you can import all group addresses directly into ETS when its time for programming.
There are also other useful features which help me manage my daily tasks and and lets me keep track of the many KNX components/products needed for the different projects I am working on. Great tool!"
Francesco Martinelli,
KNX systems integrator, Italy.
CHOOSE A PLAN TO START YOUR 14-DAY FREE TRIAL!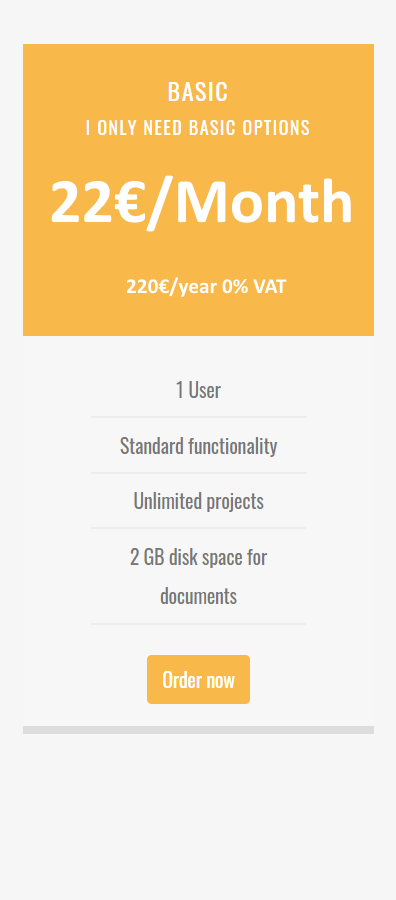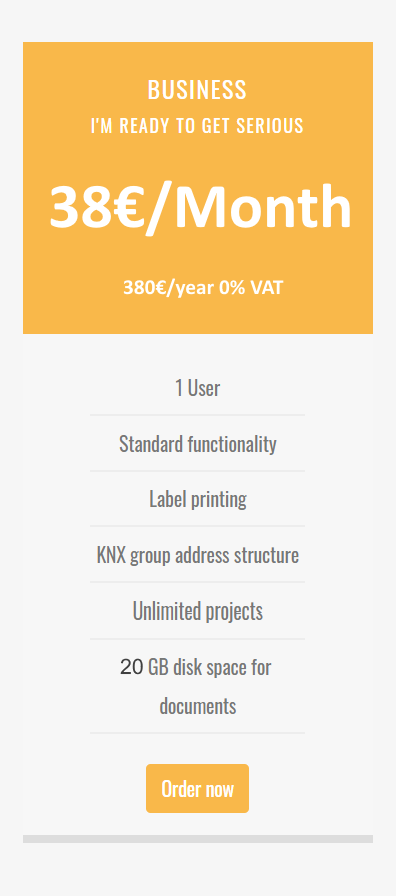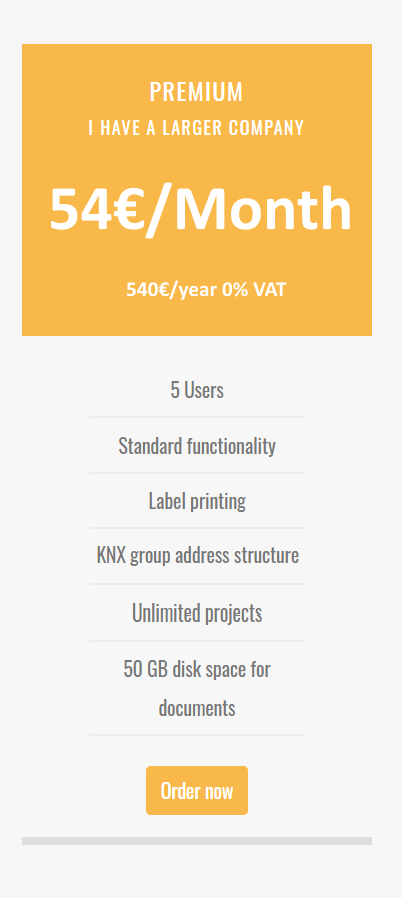 CONTACT SALES FOR SIGNING UP TO THE KNX DESIGN AND PLANNING TOOL