KNX SMART BUILDING AUTOMATION
Intelligently design, plan, automate and future-proof commercial or industrial building projects with BEMI Automation and KNX Technology.
Integrating KNX technology and utilizing the KNX standard as the platform for automating and controlling a commercial building's operational services has many economical, environmental and user-friendly benefits.
KNX technology can be easily integrated in both new and existing building structures to automate and control a wide variety of applications, smart devices and building operations — such as heating, security, ventilation, air conditioning, lighting, security, energy metering, blinds, windows, facades, Audio Visual systems and more.
KNX systems provide effective energy management through Peak Demand Monitoring, Current Detection, Network Monitoring, Load Shedding, Smart Metering, Energy Pulse Counting, Data Logging and Visualisation.
OPTIMIZE BUILDING OPERATIONAL EFFICIENCY
Smart-building technology that is flexible, adaptable and compatible to be upgraded at anytime in the future to suit the requirements and preferences of building occupants.
We specialize in fully customized KNX automation systems that allow users to control and automate all integral building functions — including exterior illumination on building facades, energy management control, security monitoring, HVAC, mutli-media control, water heating, lighting, thermal envelope, plus more.
Every commercial KNX system we install is designed to optimize all aspects of building operational efficiency — both inside and outside of the building.
Achieve 'Whole Building Design' and maximize energy efficiency by allowing for smart automation, metering and management of all building functions.
Retrofit existing structures and future-proof new building projects with KNX technology — the only internationally recognized standard for wired building technology.
Reduce carbon emissions, improve grid reliability, save on water and energy consumption and extend building equipment life with accurate smart-metering, monitoring and automation of functions.
Increase occupant comfort, work productivity and convenience with custom smart-building automations specifically designed and programmed for end-users.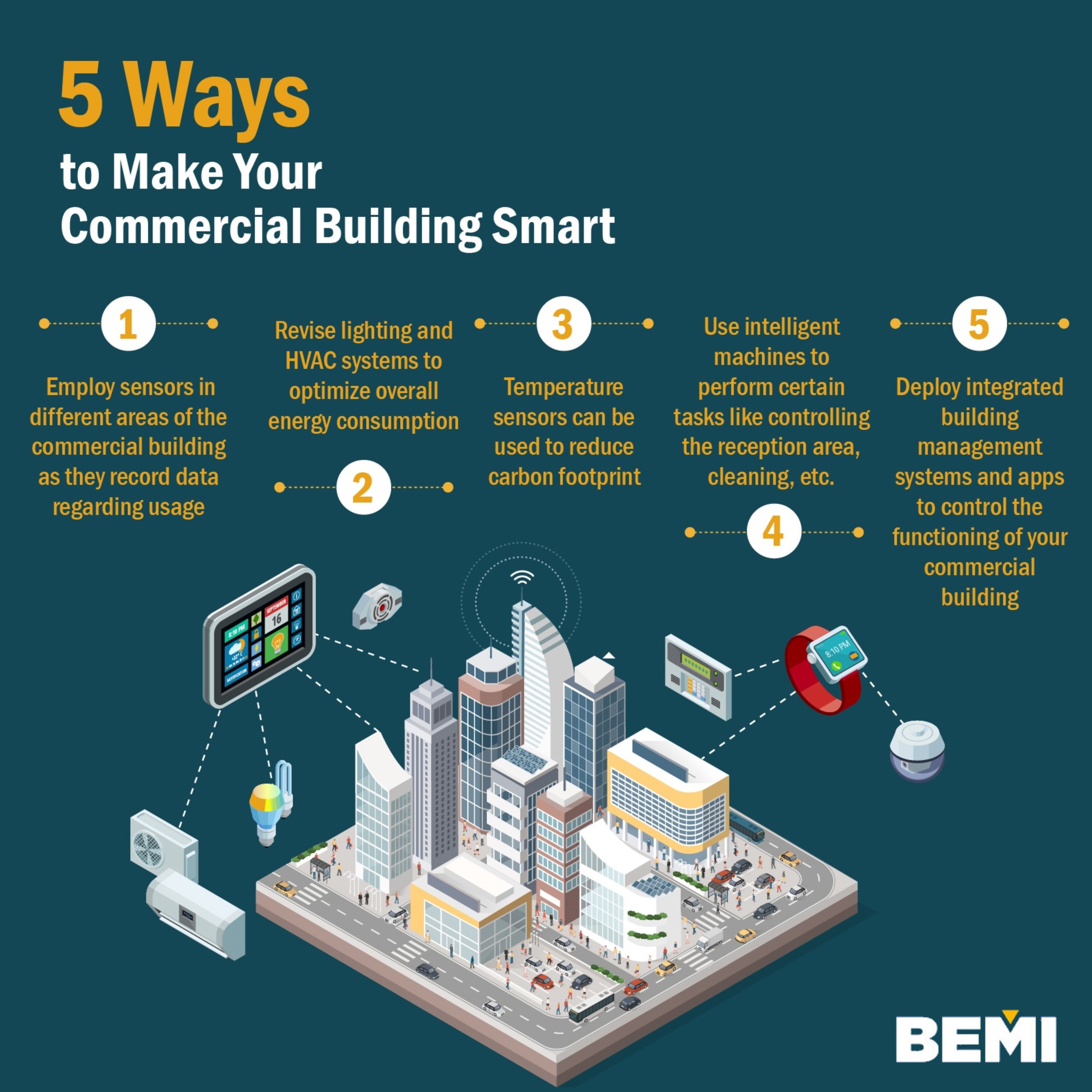 CHAT WITH A SMART-BUILDING EXPERT
We specialize in designing fully customized KNX smart-building systems to suit the specific needs, preferences and requirements of our customers.
Contact us today to speak with one of our expert KNX consultants to learn more about the many possibilities, energy management and cost-saving benefits of integrating KNX systems for commercial and industrial buildings of all types and sizes.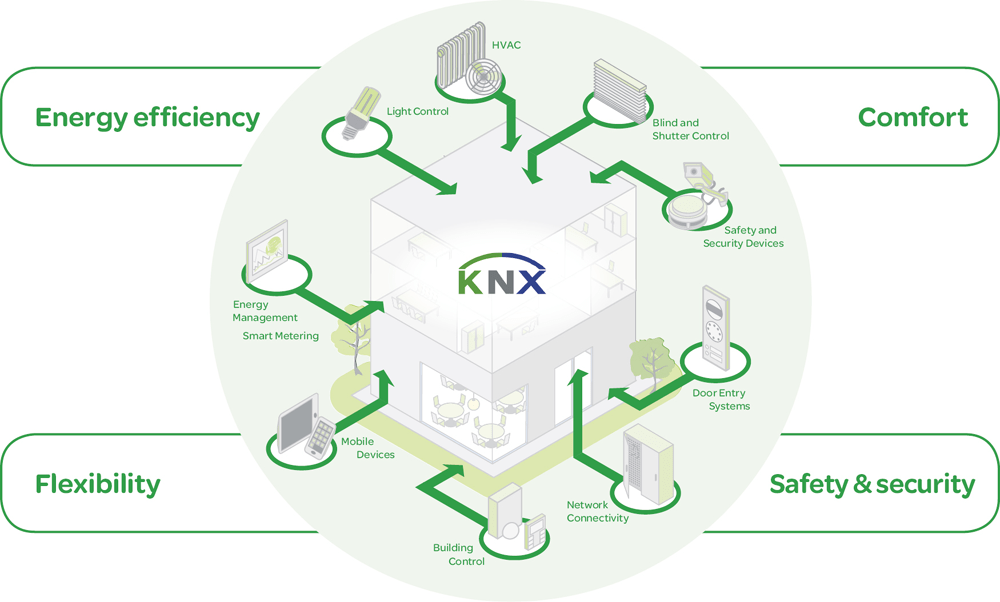 RELIABLE AND EFFICIENT ENERGY MANAGEMENT
Reduce and optimize energy consumption by automating a variety of integral building functions with easy-to-use presets, timers and sensors.
RELIABLE SMART BUILDING TECHNOLOGY YOU CAN TRUST
KNX is approved as the International, European, Chinese, US and UK Standard with over 430 member companies worldwide and 50 000 KNX certified products.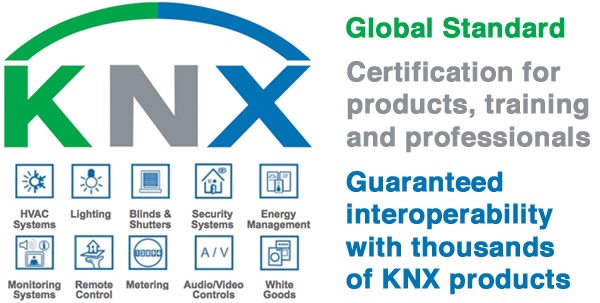 By integrating KNX systems in any commercial or industrial building you are essentially future-proofing that building space for life.
KNX is the only internationally recognized standard for wired building technology.
Therefore KNX offers the best guarantees in terms of future compatibility with all automated devices (KNX is already prepared for next-Generation smart-home products).
KNX systems can be easily upgraded and modified over time to suit the ever-changing needs of building occupants and end-user requirements.
KNX also provides greater flexibility and seamless integration with other smart-building systems such as BACnet or Modbus — to create one single homogeneous system to manage and control all smart-building functions.
THE MOST SECURE SMART-BUILDING SYSTEM
KNX is the first smart-home and smart-building technology to meet the highest security requirements according to the encryption standard AES128.
Data protection and secure access to smart-building networks is crucial.
As intelligent smart-building applications become more versatile,  integral security functions such as access management, gate control systems, alarm systems, etc. are all possible targets for criminals or hackers trying to make a security breach.
Once a 'virtual intruder' has access to the smart-building network, they have the ability to copy telegrams, change passwords, open doors remotely or even deactivate the entire alarm system.
Hackers could also view and have access to unprotected data accumulated from presence detectors, energy consumers and other administration programs.
The manipulation of architectural lighting control systems, HVAC and other building processes is also at risk with an unsecured smart-building system.
To eliminate such system breaches, KNX has implemented the highest standard of protection in the current smart-building technology industry and continues to focus on future challenges regarding cyber security issues in building automation.
KNX Secure technology is standardised according to EN 50090-3-4 — this means KNX is capable of preventing hacker attacks on the digital infrastructure of all networked buildings.
QUESTIONS ABOUT BEMI AUTOMATION KNX SYSTEMS?
Enter your details below if you would like to chat with an expert in KNX smart-building systems for commercial and industrial building projects.
SAMPLES OF OUR WORK
We specialize in fully customized KNX systems for all types of commercial and industrial buildings. [RE-SIZE IMAGES BELOW TO SUIT FRAMES].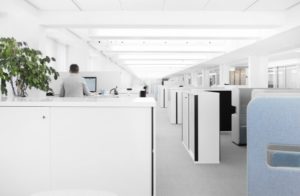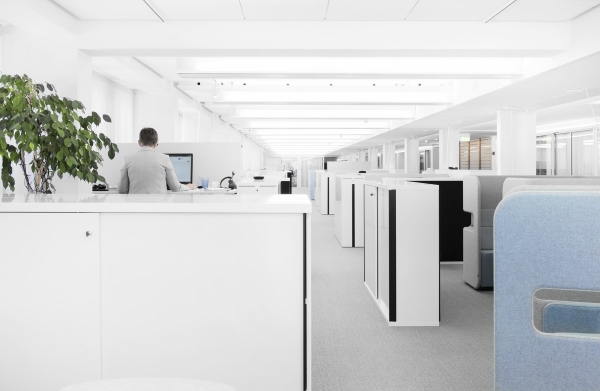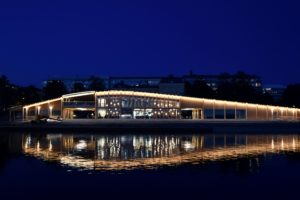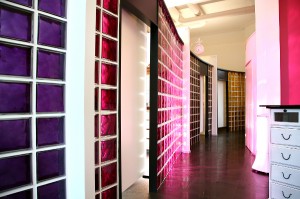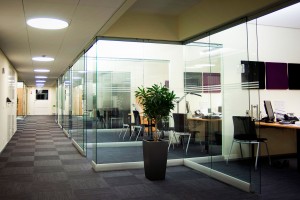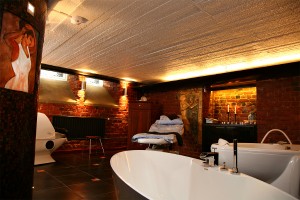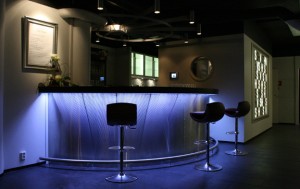 LEARN MORE ABOUT KNX SMART BUILDING AUTOMATION
KNX is internationally recognized as the worldwide STANDARD for all applications in smart home automation and building control — including lighting, blinds & shutters, security systems, heating, ventilation, air conditioning, monitoring, alarms, water control, energy management, smart metering, household appliances, audio/video and more.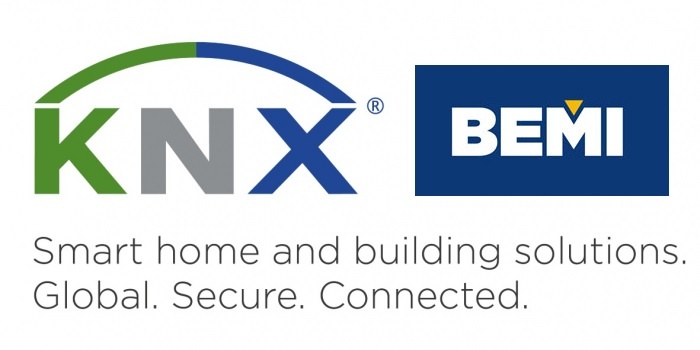 BEMI Automation has been an accredited KNX systems planner, designer, integrator and installer since 2005. We specialize in customized KNX automation systems for residential and commercial building projects of all sizes.