KNX Automation Systems For Residential and Commercial Building Projects
BEMI KNX SOLUTIONS
BEMI is an electrical planning agency that offers customized lighting and KNX design services for residential and commercial building projects.
We also provide expert KNX planning advice, a state-of-the-art KNX Design and Planning Tool to help you effectively setup, organize and manage all types of KNX projects as a KNX integrator or installer.
KNX: THE WORLDWIDE STANDARD FOR HOME AND BUILDING CONTROL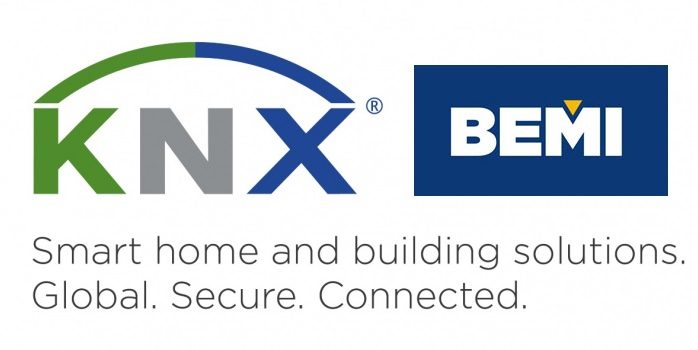 KNX is internationally recognized as the worldwide STANDARD for all applications in smart home automation and building control — including lighting, blinds & shutters, security systems, heating, ventilation, air conditioning, monitoring, alarms, water control, energy management, smart metering, household appliances, audio/video and more.
INSPIRING CONCEPTS
The possibilities with KNX automation systems are inspiring and truly endless. Make any home, building, business, office space or area more comfortable, safe and economically efficient.
INTELLIGENT PLANNING
Intelligently plan and future-proof your building projects with KNX system integration. Allow for full automation of lights, blinds, HVAC, security systems, energy management and more.
IMPRESSIVE RESULTS
Impress end-users with the features and functionalities of automated KNX applications. Utilize KNX technology to customize and automate any residential or commerical building.
CONTACT US
ANY QUESTIONS ABOUT KNX AUTOMATION?
Enter your details below and get in touch with one of our expert KNX consultants.
KNX DESIGN AND PLANNING TOOL
by BEMI AUTOMATION
The BEMI KNX Design and Planning Tool by BEMI Automation can be used to accurately design, plan, budget, manage and document KNX applications for both residential and commercial building projects.
VISUALIZATION
Sell more KNX installations by helping customers and end-users visualize the capabilities of KNX applications. Plan and design KNX integrations with easy to use drag-and-drop interface.
TRY IT FREE
MANAGEMENT
Accurately plan, budget and manage KNX installations from the development and design stages through to final commissioning. Streamline and speed-up workflows for better efficiency.
TRY IT FREE
DOCUMENTATION
Produce a variety of professional documents for all KNX projects. Create detailed reports that can be used for project budgeting, product ordering, installation guides, user manuals, etc.
TRY IT FREE
SAVE TIME AND MONEY!
The KNX Design and Planning Tool provides the ultimate solution for planning, designing and managing all types of KNX projects.
Inspire and educate your customers by helping them visualize and understand the possibilities of KNX applications.
Streamline the entire process of setting up and managing KNX projects with speed, accuracy and simplicity.
LEARN MORE ABOUT KNX DESIGN AND PLANNING TOOL
TRY KNX TOOL NOW FOR FREE!
Experience the most efficient tool for Planning, Designing and Managing KNX Projects from start to finish.
KNX & SMART BUILDING EXPERTS SINCE 2005
BEMI Automation has been an approved KNX systems integrator since 2005. Our experience with Smart Building Automation, KNX system integrations and KNX project management is unparalleled.
DESIGN
BEMI Automation works closely with planners, architects and building contractors to help design the most efficient KNX system to suit the client's needs, requirements and budget.
MANAGEMENT
From the tendering stage, through design, implementation, control and commissioning — we effectively manage all aspects of KNX projects to produce the best possible results for the client.
COMMISSIONING
We will assist with the seamless commissioning and integration of new KNX systems with site visits as required (when the building project is near completion and the electrical services have been tested).
DOCUMENTATION
Our sophisticated KNX Design and Planning Tool is the best way to sell, design and plan KNX projects (of all sizes) — and to instantly produce all of the necessary installation and end-user documentation needed for each project.
KNX AUTOMATION SPECIALISTS
TYPES OF KNX PROJECTS WE SPECIALIZE IN
BEMI Automation specializes in smart building automation and customized KNX systems for residential homes, commercial buildings, small businesses, public areas and outdoor living spaces.
Commercial Buildings
Restaurant lighting design and KNX systems customized for aesthetics, end-user convenience and to improve overall building operational efficiency — including exterior illumination on building facades, energy management control, Human Centric Lighting (HCL) plus more.
Residential Dwellings
Residential Smart Home KNX systems specifically designed to suit the preferences, needs and requirements of the home owner — including automated control of white goods, home security, interior & exterior lighting, heating, air conditioning & ventilation, blinds & shutters, audio & video plus more.
Business & Public Spaces
Customized KNX systems for public spaces and businesses of all types and sizes — improve aesthetics, energy consumption, HVAC, lighting functions, operational efficiency, smart device control, security, plus more. Suitable for hotels, restaurants, bars, shops, cafes, schools, public areas, etc.
Trusted KNX Partner
BEMI Automation is an accredited partner of KNX — the globally recognised standard for smart home and building control systems. Our membership with the KNX Association allows us to develop, manufacture and distribute building control systems for the KNX bus. We guarantee seamless inter-networking and integration of various automated building functions for your next KNX project.
LEARN MORE ABOUT KNX AUTOMATION
CHAT WITH A KNX EXPERT
Click the button below to contact us if you have any questions about KNX smart home/building automation or any of the KNX services and tools we provide.
CONTACT US