The project management view is where you can see all your projects at once.
To open the project management view, click on Project Management in the left-side menu.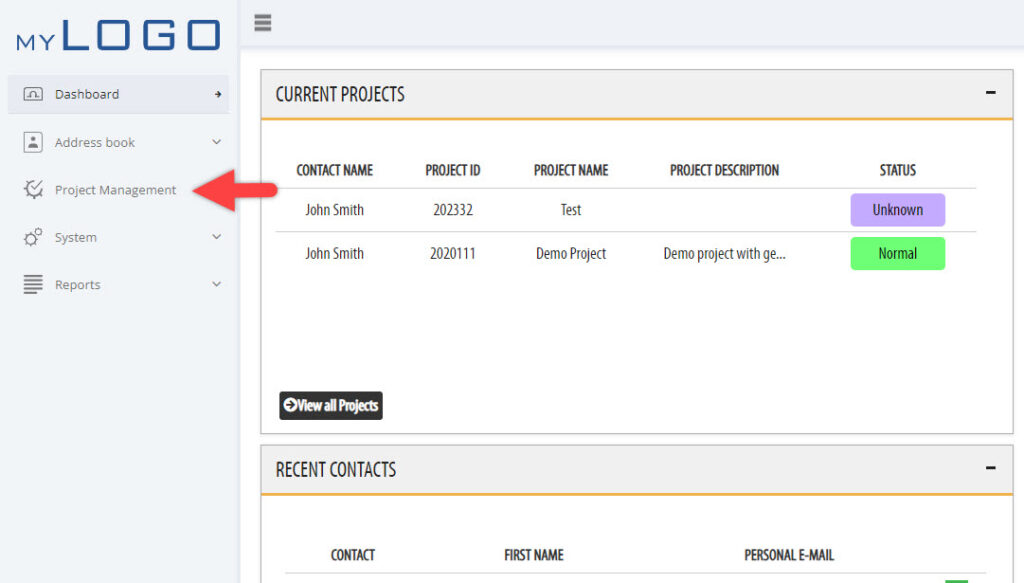 There are two ways to display your projects: the kanban view and the list view.
To open a project on the drawing board click its title. The edit will open project settings.
In the kanban/card view projects are displayed by status . Drag and drop a project to quickly change it's status.
You can change status names and colours in System>Projet Settings>Project status.

In this view you can search for a specific project with different criterias like Project ID, Name, Project Description etc.

Tags: all projects, card view, list view, project overview