KNX is the internationally recognized and worldwide standard for smart home automation and building control.
All About KNX Smart Home and Smart Building Automation
KNX is technology which controls the automation of integral functions of any residential, commercial or industrial building such as  HVAC, lighting systems, multimedia, security, energy management and more.
In this article you will learn everything you need to know about KNX technology, how KNX works and why you should definitely consider integrating KNX systems either in existing buildings or during construction for your next building project.
What is KNX?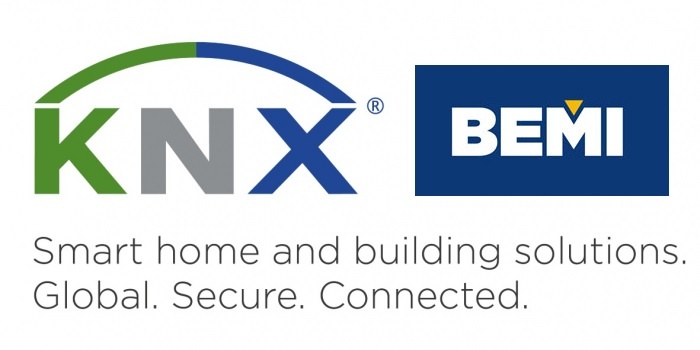 In order to transfer control data to all building management components (or smart home devices/functions), a system is required that avoids the problem of having isolated devices speaking 'different languages'.
KNX devices can manage lighting, blinds and shutters, HVAC, security systems, energy management, audio video, white goods, displays, remote control, etc
KNX is also the world's only open standard for home and building control and is compliant to EN 50090, EN 13321-1 and ISO/ IEC 14543, and has been submitted for Australian standards approval.
Unlike proprietary protocols (which only the manufacturer supports), KNX is an open worldwide standard with over 300 different manufacturers producing products that all inter-work and operate together seamlessly.
KNX works by ensuring all components, devices, features and functions of any building (or outdoor space) communicate via one common language instantly and remotely.
How Does KNX Work?

The KNX bus line is the main central nervous system for all automatons. It is a green cable which is installed in addition to the conventional mains supply during a new build or renovation project.
All of the various building technology elements are then connected to one another vis the main KNX bus line in accordance with the KNX standard for building automation.
The cable system is then managed by such things as sensors, detectors, parameters, etc. — which can then be conveniently controlled by end users with a laptop, smart phone or tablet device.
The KNX bus is routed in parallel to the electrical power supply to all devices and systems on the network linking:
Sensors (e.g. push buttons, thermostats, anemometers, movement) gather information and send it on the bus as a data telegram.
Actuators (dimming units, heating valves, displays) receive data telegrams which are then converted into actions; and
Controllers and other logic functions (room temperature controllers, shutter controllers and other)
System devices and components (e.g. line couplers, backbone couplers).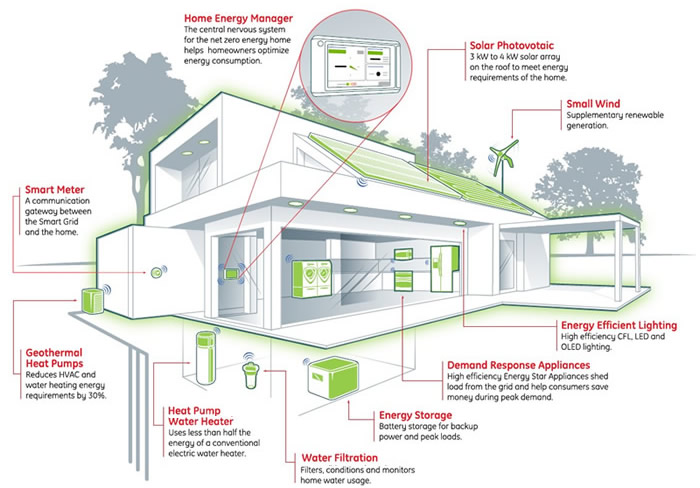 NOTE: Classifying devices as either "sensor" or "actuator" is actually outdated and simplistic.
Many actuators also include controller functionality, as well as sensor functionality (e.g. for measuring operating hours, number of switch cycles, current, electrical power consumption, and more).
Application software, cmobined with system topology and commissioning software, is loaded onto the devices via a system interface component.
Installed KNX systems can be accessed via LAN, point to point links, or phone networks for central or distributed control of the system via computers, tablets and touch screens, and smartphones.
Some of the key features of the architecture for KNX systems are:
Interworking and distributed application models for the building automation various tasks.
Schemes for configuration and management of resources on the network, and to permit the binding of parts of a distributed application in different nodes.
A communication system with a message protocol and models for the communication stack in each node (capable of hosting distributed applications (KNX Common Kernel).
Models for the realization of these elements when developing actual devices to be mounted and linked in an installation.
What Building Features/Functions/Devices/Appliances can KNX Control and Manage?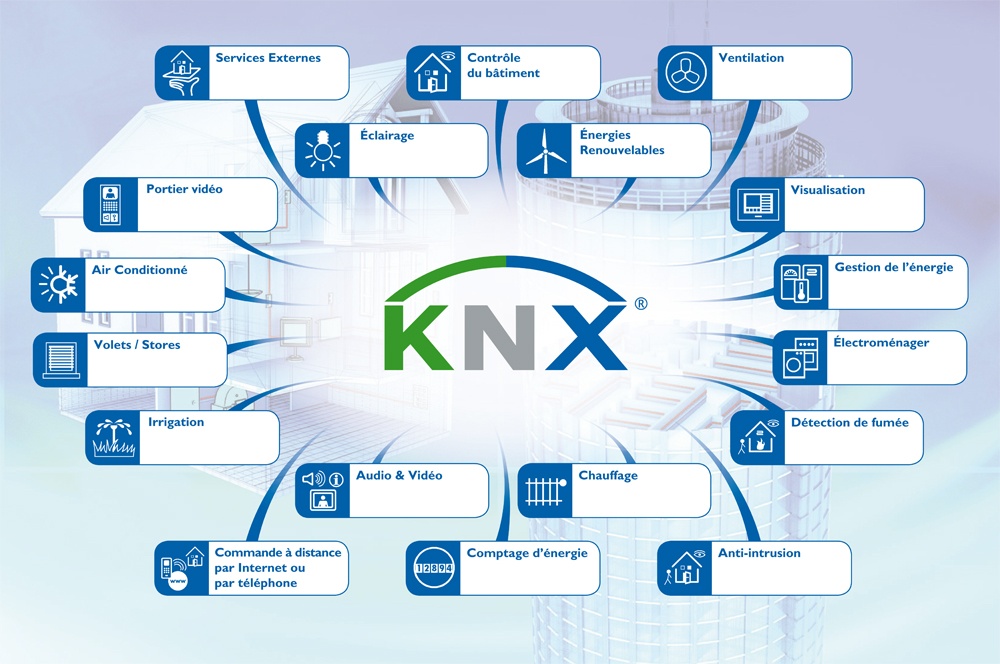 Around the home, KNX solutions make life simpler with reliable, intelligent and user-friendly automations that control and manage functions such as lights, blinds, HVAC, security systems, multimedia, smart devices and more.
In a commercial building, KNX helps optimize building operational efficiency by allowing for smart automation of integral building functions such as lights, blinds, HVAC, security systems, energy management and more.
Any product labeled with the official KNX trademark is based on conformity testing carried out by KNX accredited third party test labs.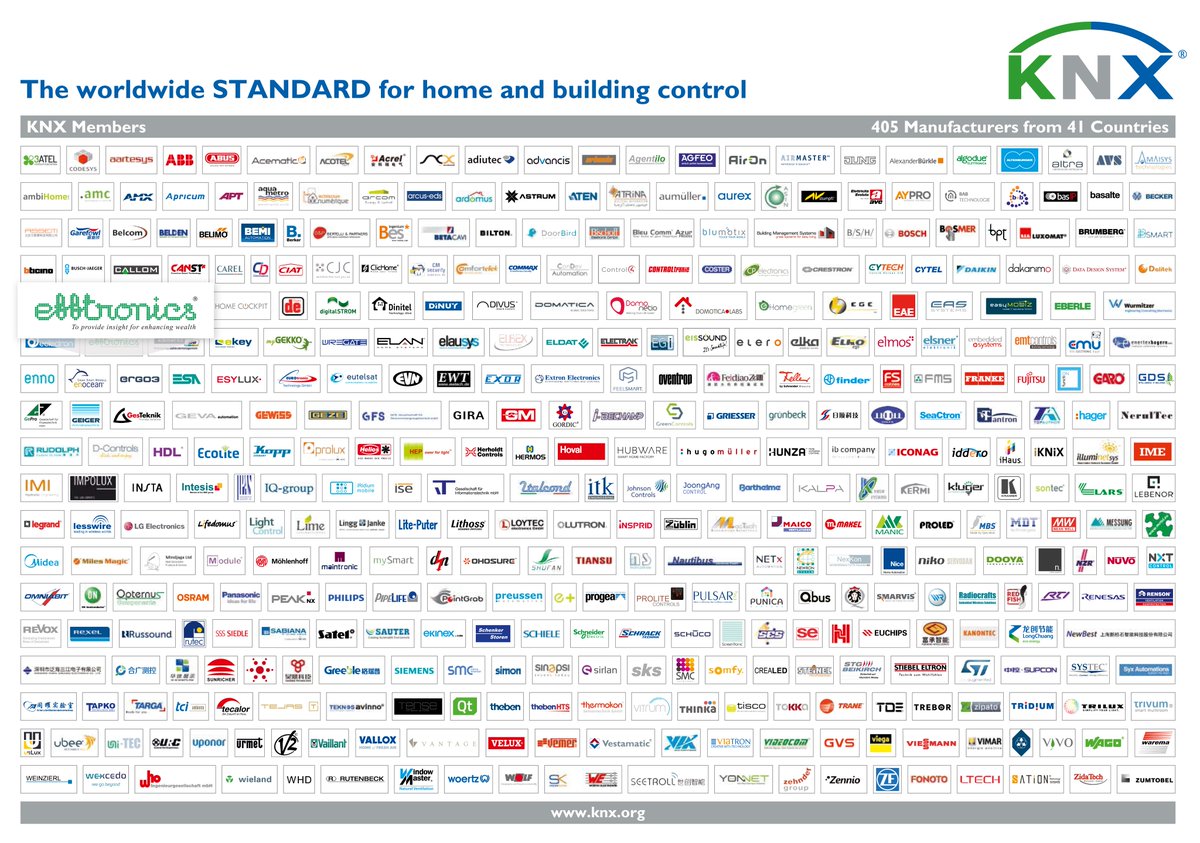 During the testing stages for KNX compatible products, the device is checked that is able to support the KNX protocol and useful data is coded according to the global KNX standardized Data types.
How is KNX Energy Efficient and How will it Lower Energy Costs?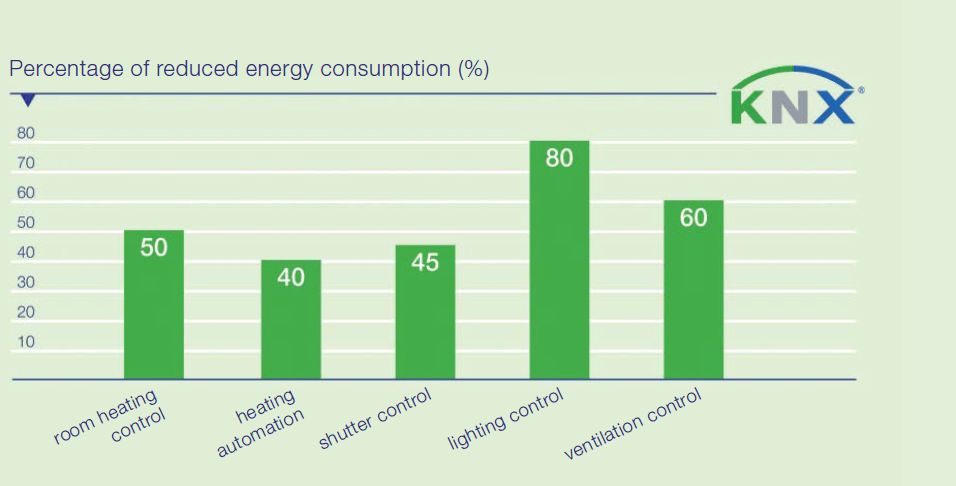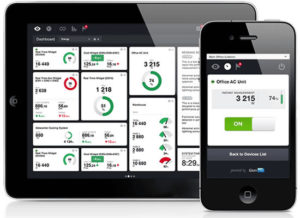 KNX systems for smart homes and commercial buildings not only offer better control and more convenience — KNX also simultaneously significantly reduces energy costs by constantly monitoring and adjusting operational settings for any device connected to the KNX bus.
KNX systems provide effective energy management through Peak Demand Monitoring, Current Detection, Network Monitoring, Load Shedding, Smart Metering, Energy Pulse Counting, Data Logging and Visualisation.
What Type of Buildings Can a KNX System Be Installed In?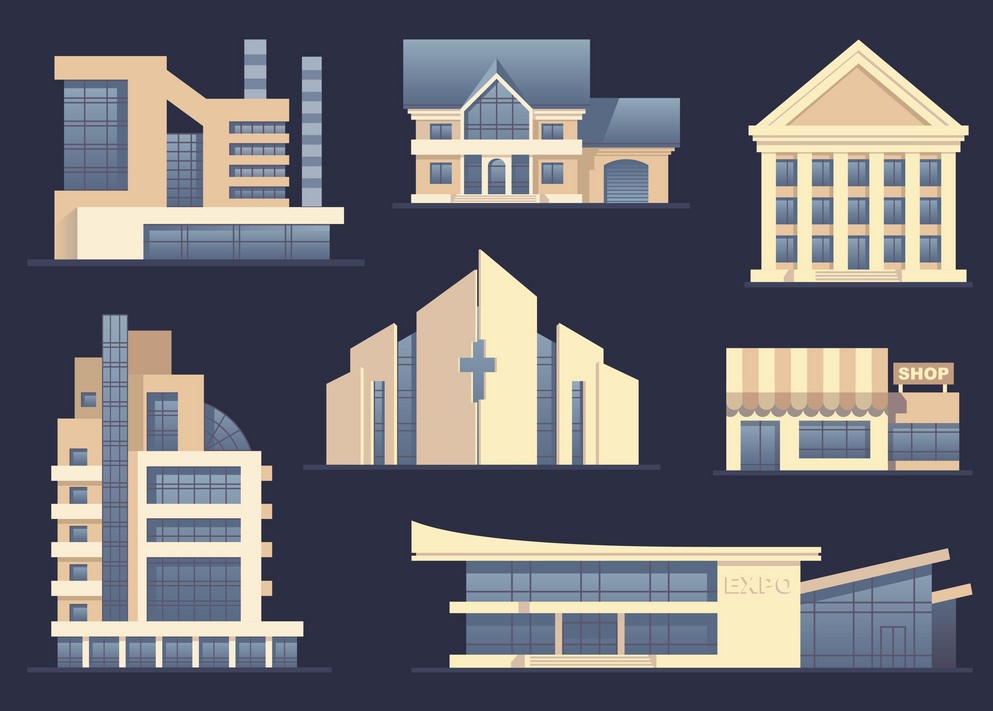 KNX infrastructure and KNX smart building systems can be used in almost any building or outdoor space — from a small house to a large shopping mall or industrial complex.
Private homes
Residential accommodation (apartments, retirement homes, town houses, etc.)
Offices
Plazas
Schools
Casinos
Hospitals
Shopping Malls
Public buildings and outdoor spaces (government buildings, libraries, council land, etc).
Industrial plants and factories
+ MORE.
Can KNX Systems be Retrofitted in Existing Building Structures and is KNX Technology Future-Proof?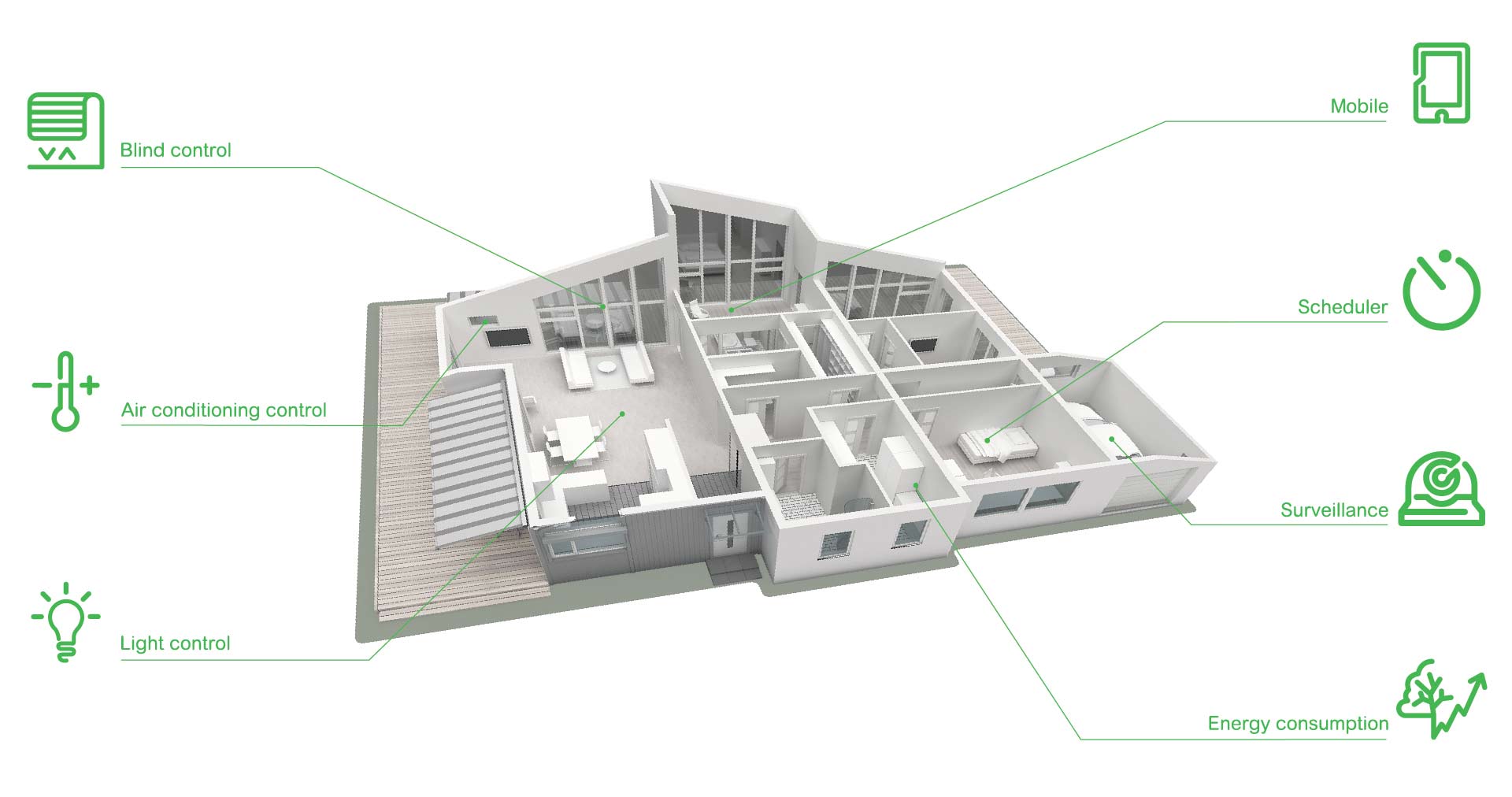 The KNX system is a versatile smart-home (or smart-building) option and can be retrofitted or installed in existing building structures with relative ease.
The KNX system is also an expandable system with a future-proof standard. This means any KNX system can be expanded or reprogrammed with ease when upgrades to the system are needed or wanted.
Once a KNX system has been installed, the system then adapts to individual requirements whenever lifestyles, preferences or working conditions change.
KNX technology offers the perfect long-term solution for a variety of different residential, commercial and industrial building projects as the entire system can be easily modified as the technology quickly develops and new KNX compatible products are introduced into the marketplace.
What are the Main Benefits of Using KNX Technology Besides Energy Savings?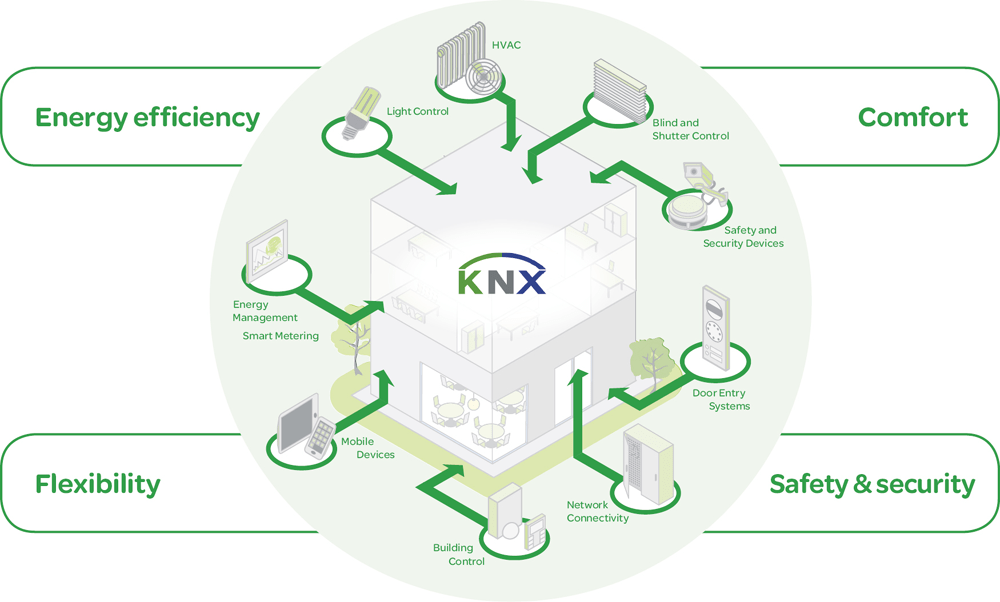 The KNX technology is the result of extensive knowledge and experience gained over the last 15 years with the predecessor technologies to KNX (i.e. the European Installation Bus (EIB), the European Home System (EHS) and BatiBUS).
Below are 10 main Benefits of using KNX systems for smart-home and smart-building automation.
1. KNX is the International Standard for smart home automation and building control — therefore future proof.
ISO/IEC Approved the KNX technology as the International Standard ISO/IEC 14543-3 in 2006.
CENELEC Approved the KNX technology as the European Standard EN 50090 in 2003.
CEN Approved the KNX technology as EN 13321-1 (as a mere reference to EN 50090) and EN1332-2 (KNXnet/IP) in 2006.
SAC Approved the KNX technology as the Chinese Standard GB/T 20965 in 2007.
ANSI/ASHRAE Approved the KNX technology as the US Standard ANSI/ASHRAE 135 in 2005.
2. KNX guarantees Interoperability & Interworking of products with official KNX product certification.
The KNX certification process ensures that different products of different manufacturers operate and communicate with each other seamlessly.
This ensures a high degree of flexibility in the extension and the modification of KNX installations.
KNX product compliance is checked at neutral laboratories (by third parties).
KNX is the only home-automation and building control standard running global certification schemes for products, training centres (vocational and private institutions) and for individual persons (electrical contractors, building designers).
3. KNX stands for high product quality.
The KNX Association requires a high level of production and quality control during all stages of a KNX product's life.
Therefore all KNX manufacturing members have to show compliance to ISO 9001 before they even can apply for a KNX product certification.
Besides the manufacturer compliance to ISO 9001, KNX  products also have to comply with the requirements of the European as well as International standard for Home and Building Electronic Systems.
In any case of doubt, the KNX Association is entitled to have certified products re-tested or can require additional manufacturer test reports underlying the declaration of hardware conformity.
4. A unique manufacturer independent Engineering Tool Software ETS®.
The PC software tool ETS allows the planning, engineering and configuration of all KNX certified products.
The tool is manufacturer independent, meaning the system integrator is able to combine products of different manufacturers to one installation.
5. KNX can be used for all applications in smart home and building automation control.
KNX can be used for all possible functions / applications in home and building control ranging from lighting, shutter control to security, heating, ventilation, air conditioning, monitoring, alarming, water control, energy management, metering as well as household appliances, audio and lots more.
KNX improves comfort and security and contributes heavily to energy savings and climate protection (up to 50% for lighting control and the same amount for heating applications).
6. KNX can be used in a a variety of residential, commercial, industrial and outdoor settings.
KNX can also be used and integrated in both new and existing building structures.
KNX installations can therefore be easily extended and adapted to new needs/requirements, with minimal time and financial investment (e.g. when new tenants move into a commercial building).
KNX can be installed in both small-size single family houses as well as large buildings (office, hotel, conference centres, hospitals, schools, department stores, warehouses, airports, etc).
7. KNX supports a variety of different configuration modes.
KNX offers different step-in levels for the realization of KNX projects.
Via KNX E-Mode, non-KNX qualified electrical contractors are addressed.
Via S-Mode, KNX trained contractors/integrators are able to realize sophisticated installations.
The different modes are:
Easy installation (E-Mode): Configuration is done without the help of a PC but with a central controller, code wheels or push buttons. E-Mode compatible products normally have limited functionality and are intended for medium size installations.
System installation (S-Mode): Planning of the installation and configuration is done via a PC with the installed ETS Software, whereby the manufacturers' product data is contained in the ETS database. S-mode is intended for KNX certified planners and contractors and for large size installations.
8. KNX supports several forms of communication media.
Each communication medium can be used in combination with one or more configuration modes.
This allows for each manufacturer to choose the right combination for the targeted market segment and application.
Twisted pair (KNX TP): KNX is transmitted across a separate bus cable, hierarchically structure in lines and areas.
Power Line (KNX PL): KNX is transmitted on the existing mains network.
Radio frequency (KNX RF): KNX is transmitted via radio signals. Devices can be uni- or bidirectional.
IP/Ethernet (KNXnet/IP): This widespread communication medium can be used in conjunction with the KNXnet/IP Specifications, which allow the tunnelling or routing of KNX frames encapsulated in IP frames.
9. KNX can be coupled with other systems.
Several KNX manufacturers offer gateways to other networks )i.e. to other building automation systems, telephone networks, multimedia networks, IP networks, etc).
KNX systems can be mapped to BACnet objects (as documented in the international standard ISO 16484-5) or offers the possibility to interface with the DALI technology.
10. KNX is independent from any hardware or software technology.
KNX can be realized on any microprocessor platform.
KNX can be implemented from scratch. However, for easy market entrance, KNX manufacturers can also take recourse to providers of KNX system components.
For certified KNX members, it is completely FREE of additional royalty fees.
[siteorigin_widget class="SiteOrigin_Widget_Headline_Widget"][/siteorigin_widget]
[siteorigin_widget class="SiteOrigin_Widget_Features_Widget"][/siteorigin_widget]
[siteorigin_widget class="SiteOrigin_Widget_Features_Widget"][/siteorigin_widget]
[siteorigin_widget class="SiteOrigin_Widget_Features_Widget"][/siteorigin_widget]
[siteorigin_widget class="SiteOrigin_Widget_Features_Widget"][/siteorigin_widget]
[siteorigin_widget class="SiteOrigin_Widget_Headline_Widget"][/siteorigin_widget]
[siteorigin_widget class="SiteOrigin_Widgets_ImageGrid_Widget"][/siteorigin_widget]
[siteorigin_widget class="SiteOrigin_Widget_Headline_Widget"][/siteorigin_widget]
[siteorigin_widget class="WP_Widget_Text_Icl"][/siteorigin_widget]
[siteorigin_widget class="SiteOrigin_Widget_Headline_Widget"][/siteorigin_widget]
[siteorigin_widget class="SiteOrigin_Widget_PostCarousel_Widget"][/siteorigin_widget]
[siteorigin_widget class="SiteOrigin_Widget_Headline_Widget"][/siteorigin_widget]
KNX is internationally recognized as the worldwide STANDARD for all applications in smart home automation and building control — including lighting, blinds & shutters, security systems, heating, ventilation, air conditioning, monitoring, alarms, water control, energy management, smart metering, household appliances, audio/video and more.
[siteorigin_widget class="SiteOrigin_Widget_Image_Widget"][/siteorigin_widget]
[siteorigin_widget class="SiteOrigin_Widget_Headline_Widget"][/siteorigin_widget]