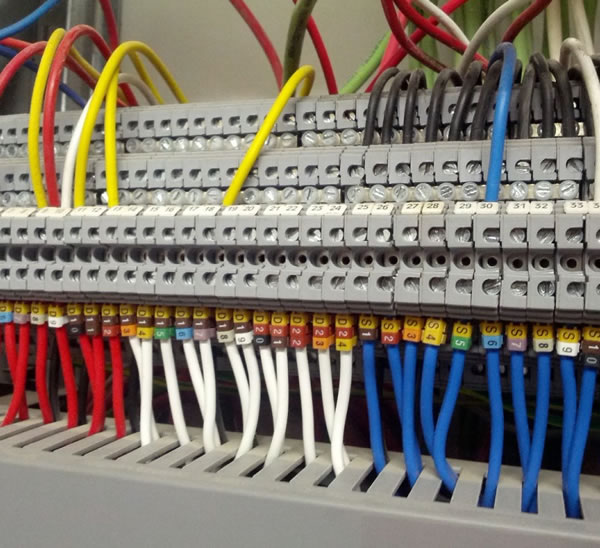 How Do You Sell, Design and Plan KNX Installations?
The methods you use for selling, designing and planning KNX installations are extremely important.
They ensure the right expectations for KNX installations are set (and documented) around exactly what can be delivered, by when, and for how much.
However, it is not uncommon to find many KNX companies and professional KNX integrators still doing this important KNX design and planning work using out-dated and time consuming methods (such as excel spreadsheets or basic word documents).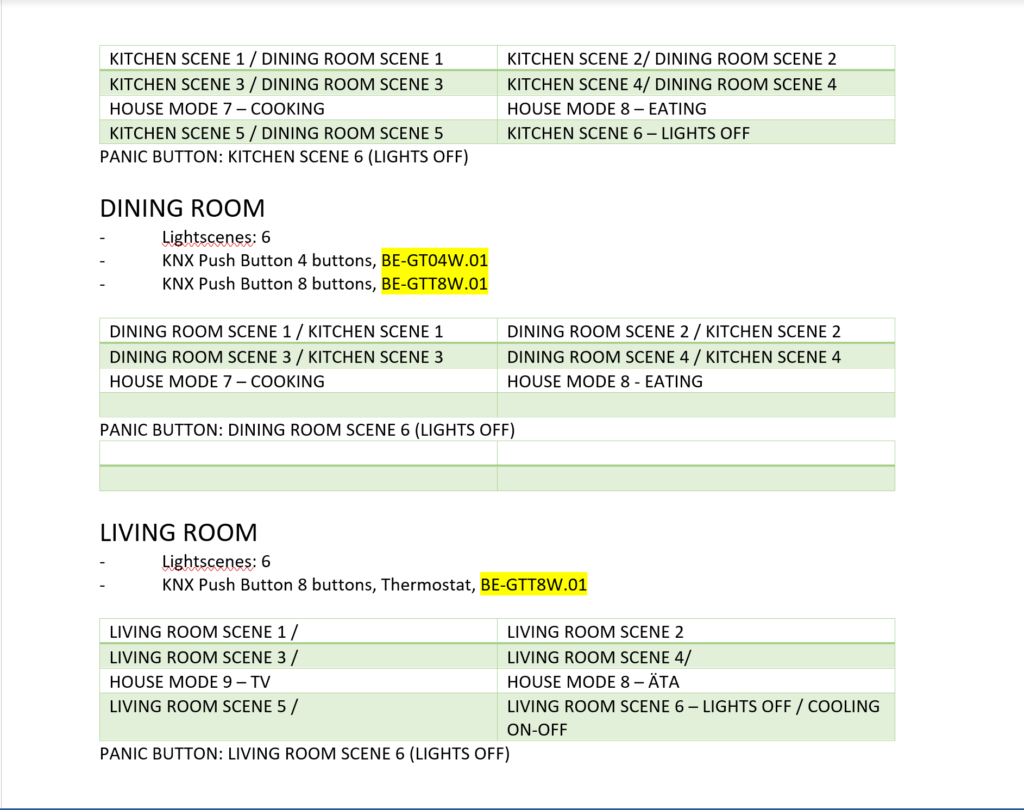 Not only does it take a lot of time to create such documents, it is also very hard to try and convey all of the features and functions of a customized KNX system to your customer using these old-fashioned KNX design and planning methods.
Are You Able to Explain the Full Benefits of a Personalized KNX System to Customers Using Your Current Methods?
Being able to communicate complex ideas to show and explain the full benefits of a personalized KNX system is crucial for the success of your KNX business.
Using outdated KNX design and planning methods (such as the excel spreadsheet example shown above), can lead to your customer:
Confused about the specific features and functions of their KNX installation.
Expecting something more or something totally different to what you have initially agreed upon — due to a lack of understanding about the technical requirements and capabilities of their personalized KNX system.
Disappointed or dissatisfied with the end result.
Your KNX design and planning methods need to include an effective way to help your customers not only visualize the capabilities of potential KNX applications, but also the limitations of what they have actually selected.
To ensure a successful outcome for all KNX installations, it always best to provide your customers with a comprehensive and easy-to-follow overview of all necessary requirements for their KNX project before work commences.
Want a Faster and More Professional Way to Sell, Design and Plan KNX Smart-Home Systems?
[siteorigin_widget class="WP_Widget_Media_Video"][/siteorigin_widget]
This one-of-a-kind tool is built specifically for the KNX industry and is designed to help KNX installers save time, money and effort with all stages of a KNX project — from the initial design, planning and development stages through to programming KNX installations using ETS and final project reporting.
The KNX Design and Planning Tool by BEMI Automation ensures a successful outcome for every type of KNX project — whether big, small, commercial or residential.
VISUALIZATION OF KNX FEATURES
Show end-users the features, functionality, capabilities and limitations of their customized KNX system without any confusion — using detailed function descriptions and images.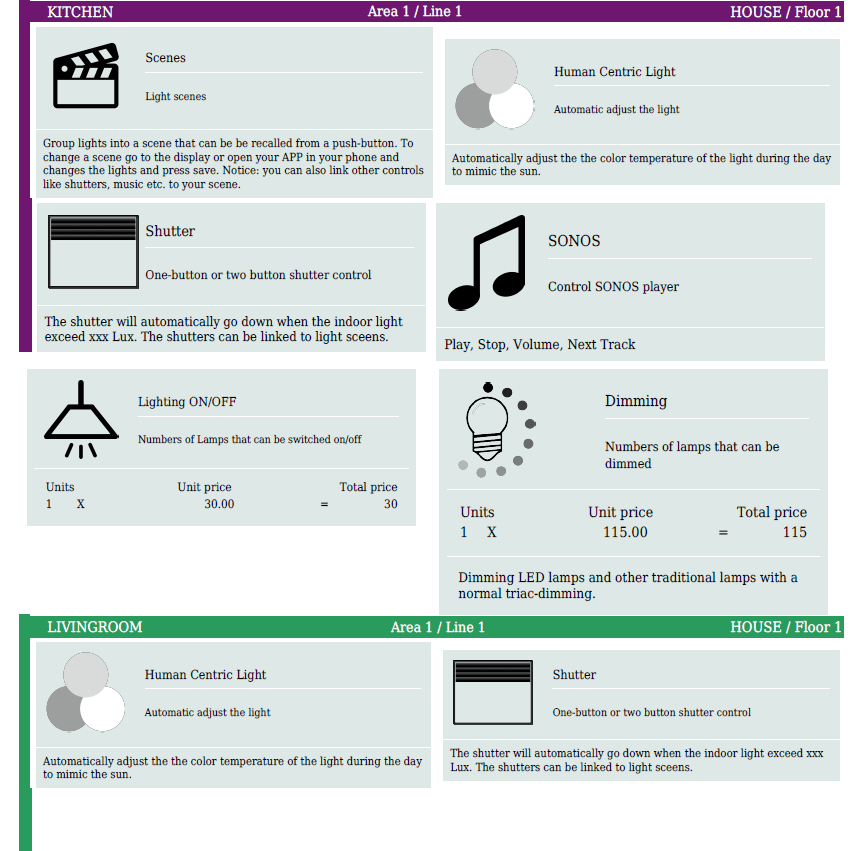 EASY-TO-USE DRAG AND DROP DRAWING BOARD TO DESIGN KNX PROJECTS
Create and design customized KNX systems in minutes with our easy-to-use, color coded drawing board and drag & drop interface — simply arrange devices and functions on the KNX Tool drawing board to design KNX systems that match the specific needs, preferences and requirements of your customers.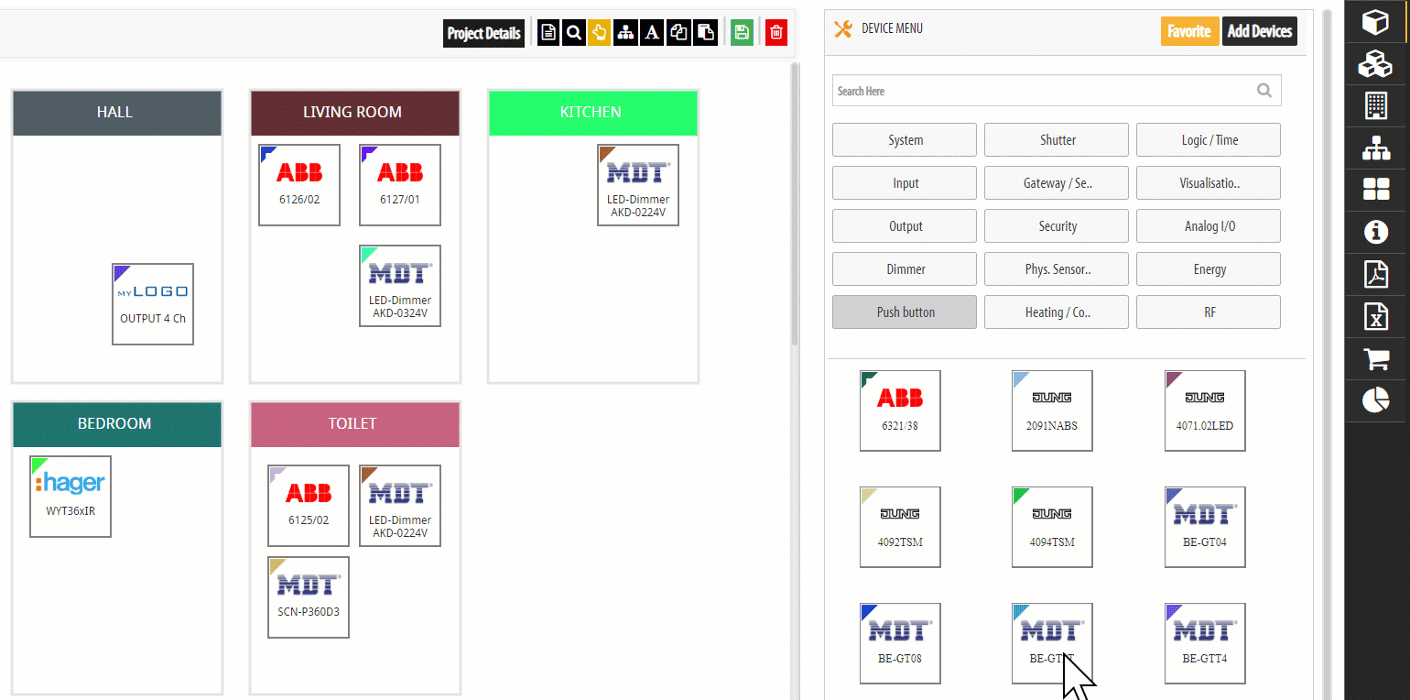 SPECIALIZED KNX GROUP ADDRESS FEATURE READY TO IMPORT DETAILS INTO ETS
Design your system in the KNX tool to automatically get the KNX group address structure with channel text, ID's, Tags etc. — ready to be imported in ETS (this ensure a faster and more reliable programming in ETS as well as with less debugging on-site).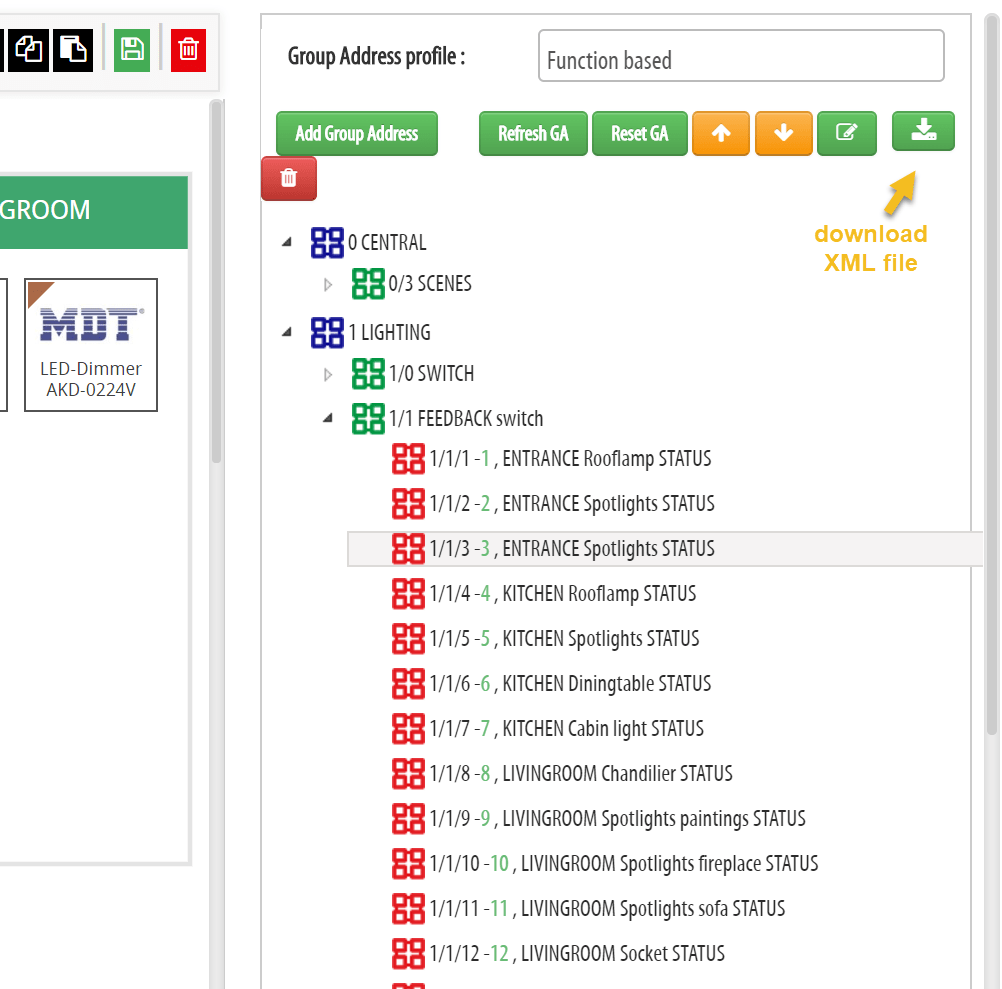 INSTANT REPORTING AND PRINT-OUTS OF ALL NECESSARY KNX DOCUMENTS
Instantly produce comprehensive and easy-to-understand documents with one easy click — such as installation guides (to minimize KNX system errors before ETS programming and on-site commissioning), function description details, budget reports, purchase reports, product lists, end-user manuals, etc.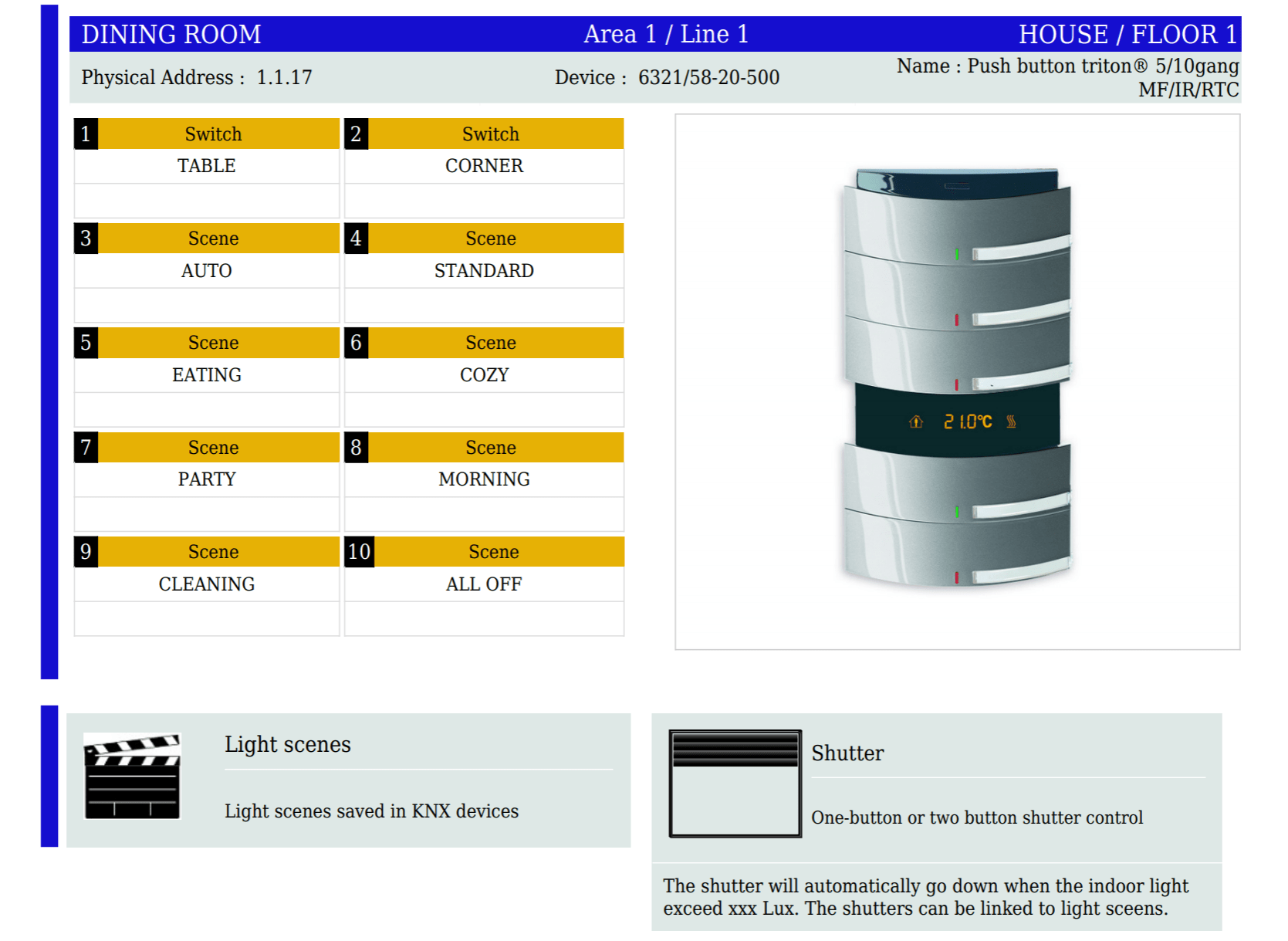 COMPANY BRANDED LABELS FOR KNX PUSH-BUTTONS
Print professional looking, company branded labels for all push-buttons in your KNX installations with one click.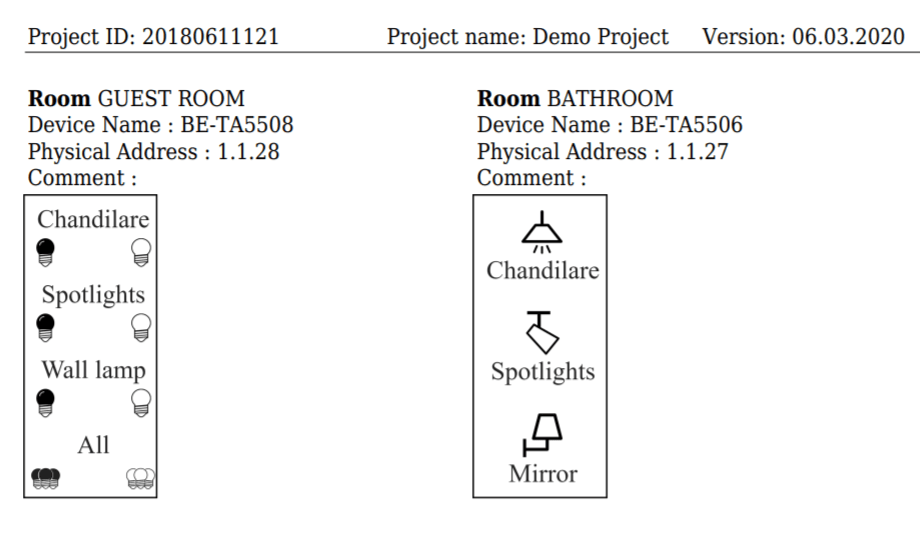 PLUS A WHOLE LOT MORE!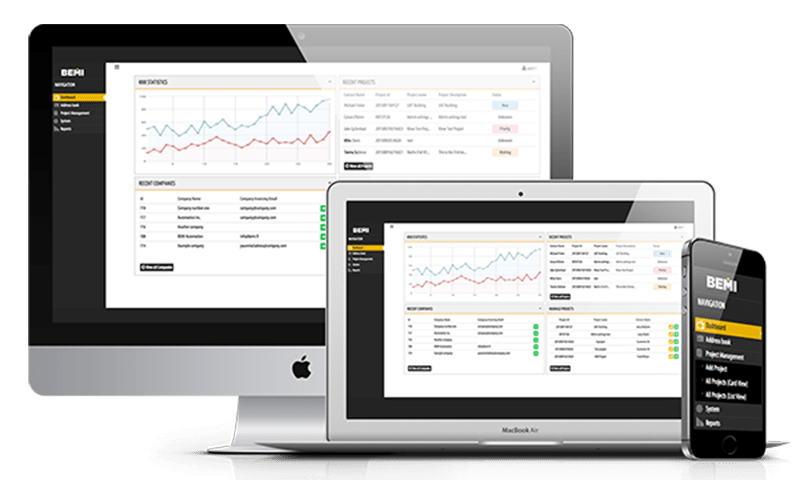 KNX is internationally recognized as the worldwide STANDARD for all applications in smart home automation and building control — including lighting, blinds & shutters, security systems, heating, ventilation, air conditioning, monitoring, alarms, water control, energy management, smart metering, household appliances, audio/video and more.