One great benefit with the KNX Tool is that – besides the physical devices which you are selling to the customer – you are finally able to also visualise and price each function (logic, Light Scenes, Multimedia control etc.)
Simply drag and drop each function (such as light dimming, shutter control, outdoor lights, etc.) into the rooms you have created in Building View.
Function descriptions help the user understand how the functions will work. (e.g. Alarm function: when Home Mode is active and the front door is opened, it will trigger the alarm, which will flash the lights and the siren).
You can have several functions about the same topic. For example, one alarm function could flash the lights and the siren and another alarm function could send an email notification.
Start adding functions by clicking Add Devices from the Drawing board or go to the menu System>KNX Devices.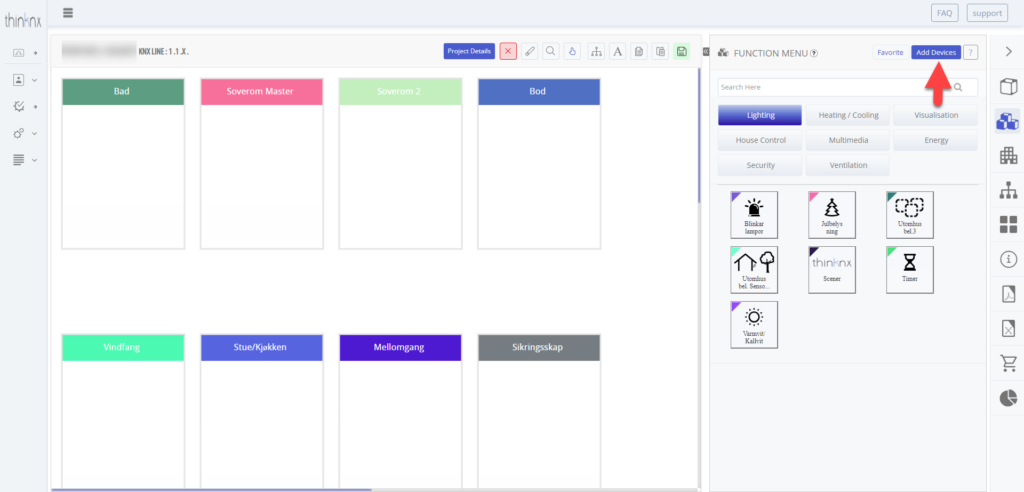 Browse the functions category in the online catalog. Download a function by selecting it and clicking download. 
You can edit the functions details once it has been downloaded.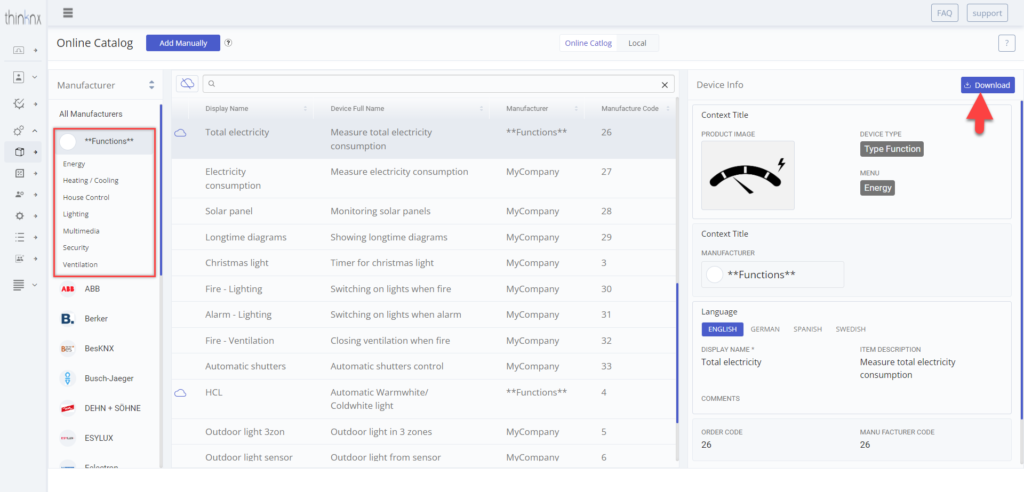 To create a function click add device and choose the device type as 'function' (see red arrow)
[NOTE: If you are creating a function for the first time, you first need to register your company as a manufacturer as outlined in this article — ADD MANUFACTURER]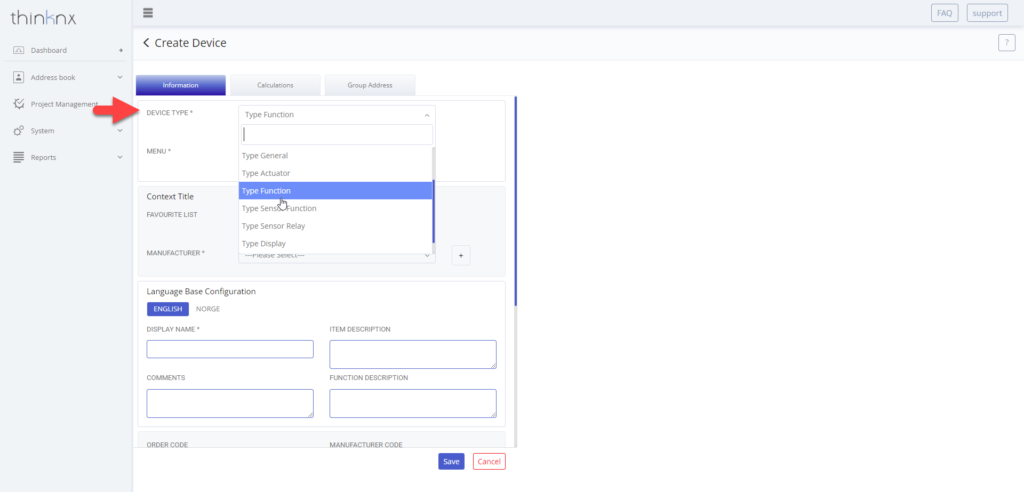 Menu = the category under which you can filter functions when working on the drawing board ex. security, lightning.
Display Name = the short name you see on the "box" on the drawing board when selecting a device or function.
Item description=  is the longer name that will be written on top of each device in the reports.
Function description= detailed description of your function, should be informative and work as a manual for the customer.
Comments= this comment is a personal aid and can only be viewed by you. The comment will not be printed out on any report.
Programming Time = the approximate time it takes for YOU to program the function (this gives you a guideline of how big the project is and how long it will take).
Once you have downloaded or created a device, you need to link a group address set to it (only business and premium accounts).
Open the function details by clicking edit and select the group address tab.
Further instructions can be found in "step 5" of this article  —
KNX Group Address.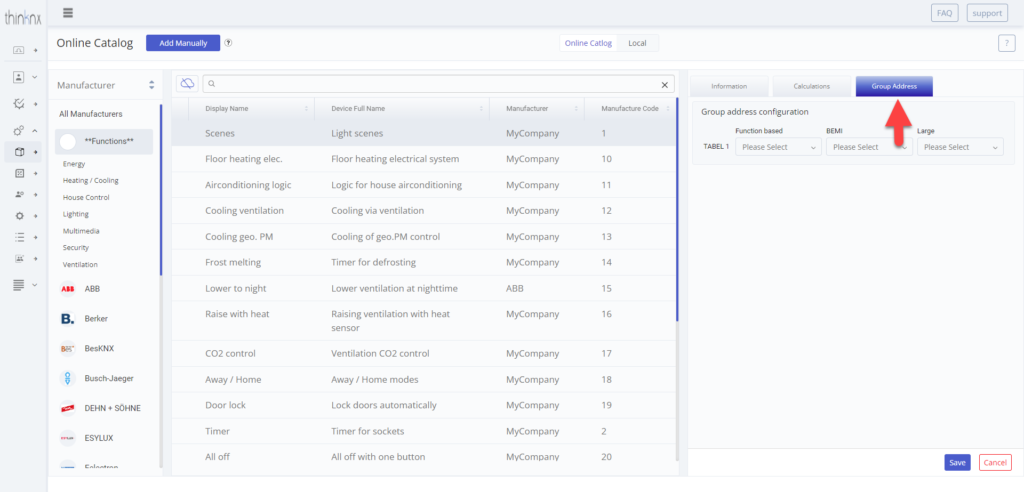 To save, click the save button in the bottom right corner.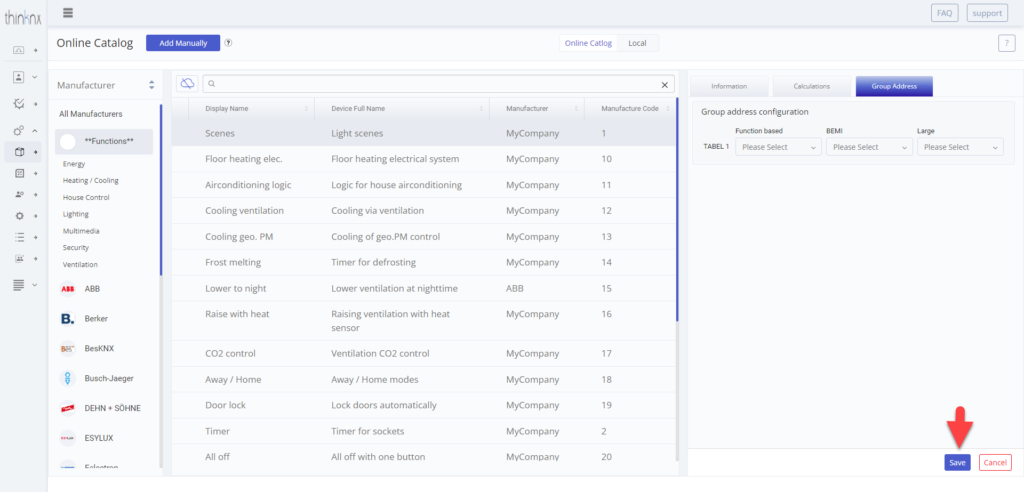 Move functions from the Functional Menu to the rooms on the Drawing board via Drag & Drop.
[OPTIONAL: Add a comment to the function by right-clicking on the function (this comment will be included in the function report)]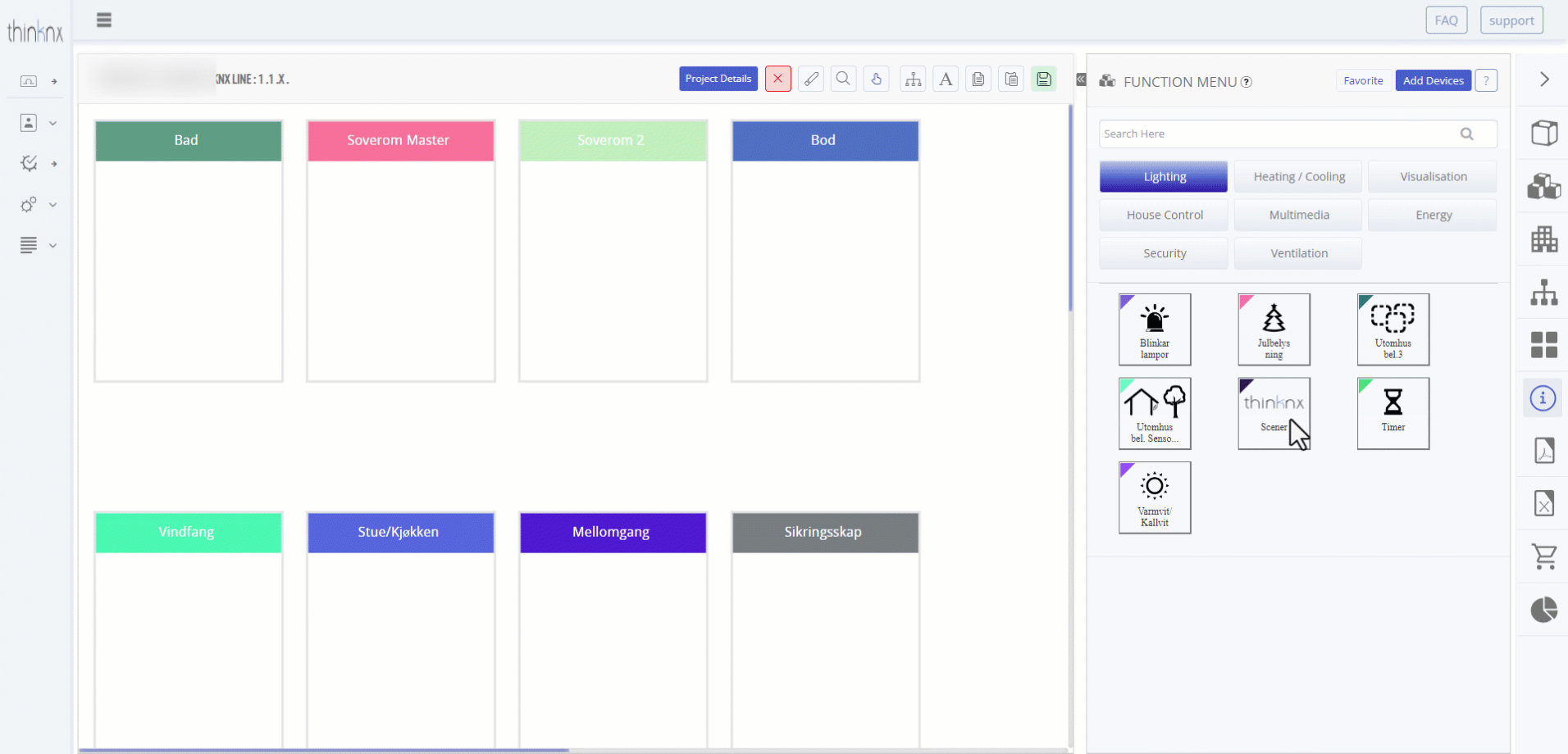 The function description lists all the functions in your projects and their descriptions. It acts as a reference for both other installers and the end-user.
Print the report by clicking on the highlighted tab(red arrow) on the right-side menu.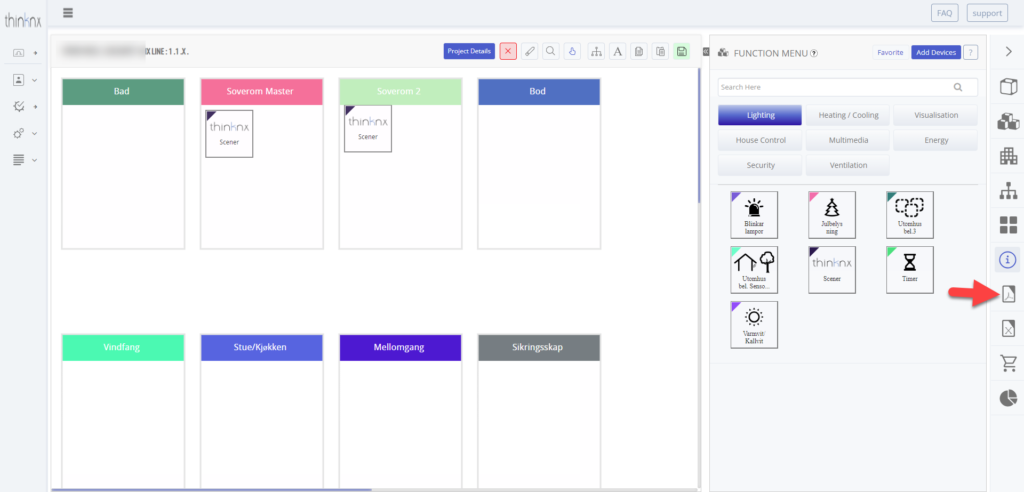 Tags: device, function description, functions