Function Descriptions allow you to create individual descriptions for each automated function with the Drawing board's easy drag and drop interface.
Customize the operation of smart devices and automated functions with selected presets, timers, actuators, etc.
Instantly print function descriptions with images for end-user manuals and final project reporting.
To start working on the Function Description, open the Drawing Board and click the first PDF icon in the right side panel. In this page you are still able to configurate devices, write comments and rearrange buttons via drag & drop.
[NOTE: You can also find the Function Descriptions of all your projects in the left side panel under Reports > Function Descriptions]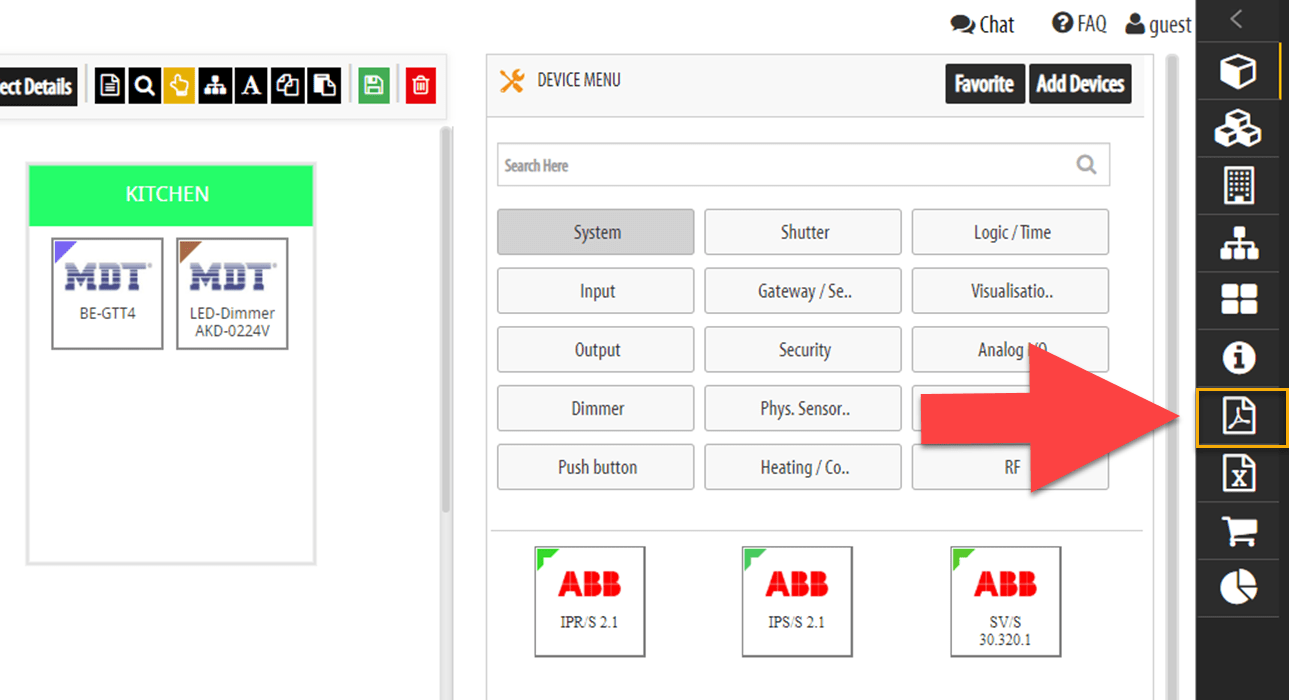 Project information is a generic text that is printed on all project reports. You can customize the text by going to system> project settings > project info text.
Write project specific information in Remarks on this report.
[NOTE: the Legal information at the bottom of the document can also be customized by going to system> project settings > project info text.]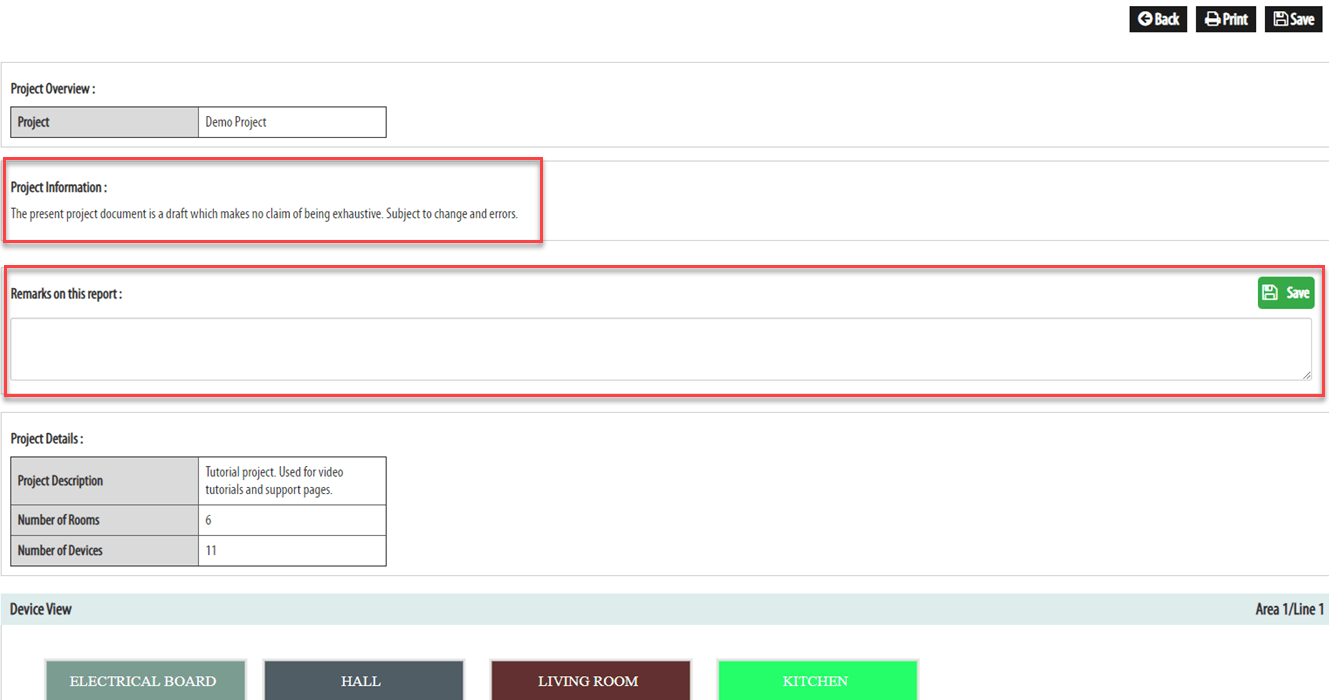 Configure devices and add comments. These changes need to be Saved by clicking the icon next to the device/function.
Devices can have several pages. Checkmark pages to include them in the report file.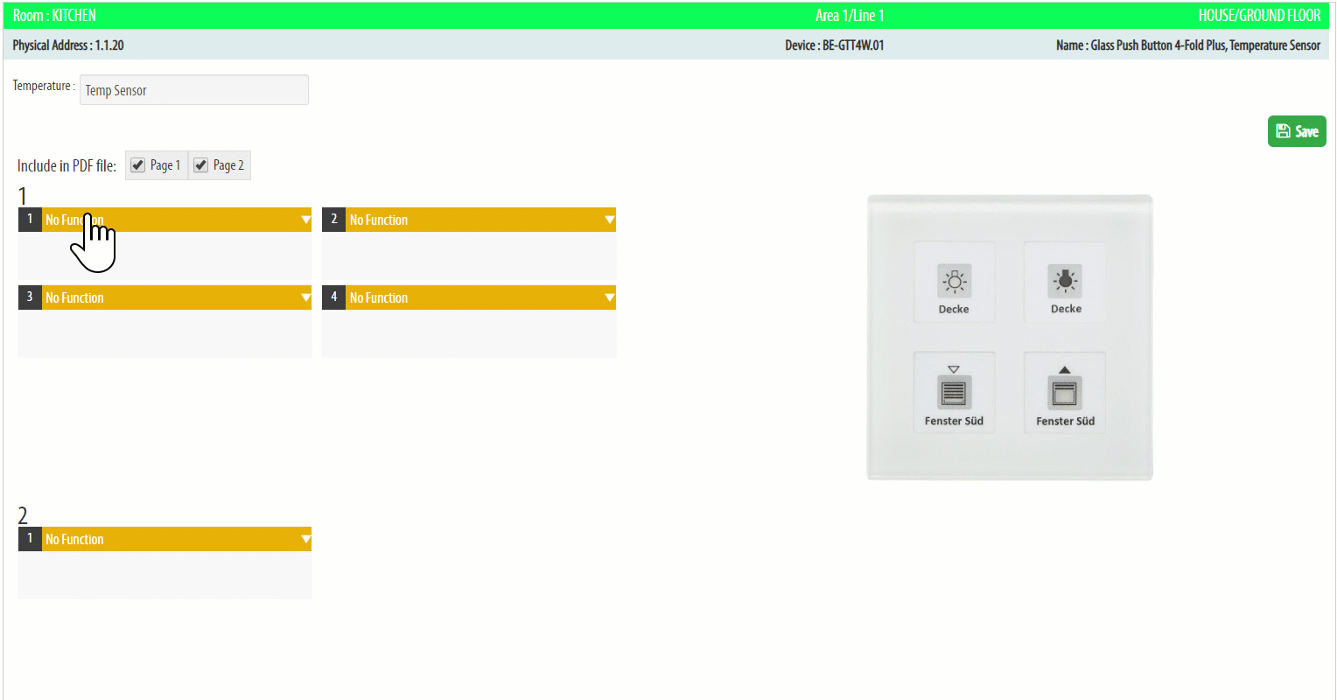 To customize the Function Description background go to system> admin settings> general information> report background. Upload an image that will fill the entire page(A4). The new design will apply for all reports. This option also removes your logo.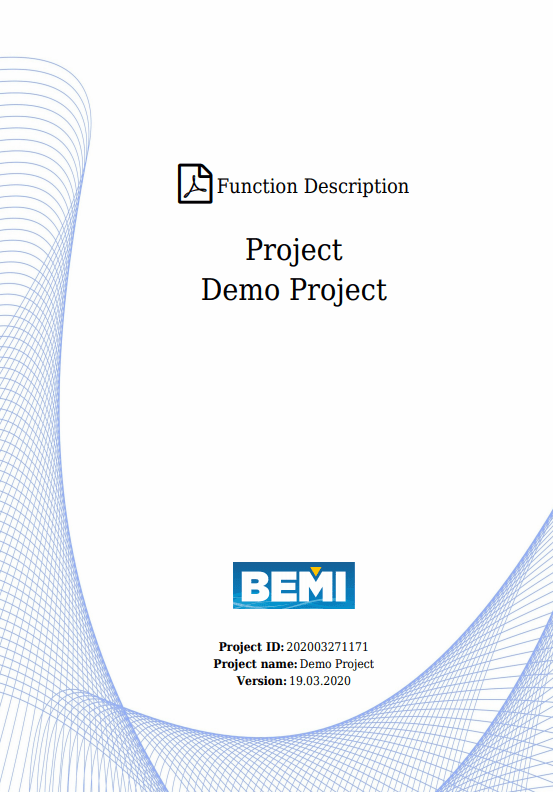 Tags: function description, functions, report