After you have created a new project, start building up the room structure of your project using the KNX Tool Drawing board (similar to ETS).
Create customized systems for different KNX projects by designing the overall layout of the building structure first.
Add different rooms, levels , areas and outdoor spaces where KNX integration is required — then you can begin adding KNX Devices to setup your customized KNX system (as outlined in the following Add Devices section).
First select "add building" from the dropdown menu. Then, click "add" to add the building to the building structure.
Select the building from the list before adding floors or rooms to preserve the building structure.
You can rename the objects in the building structure by selecting them and clicking the rename button.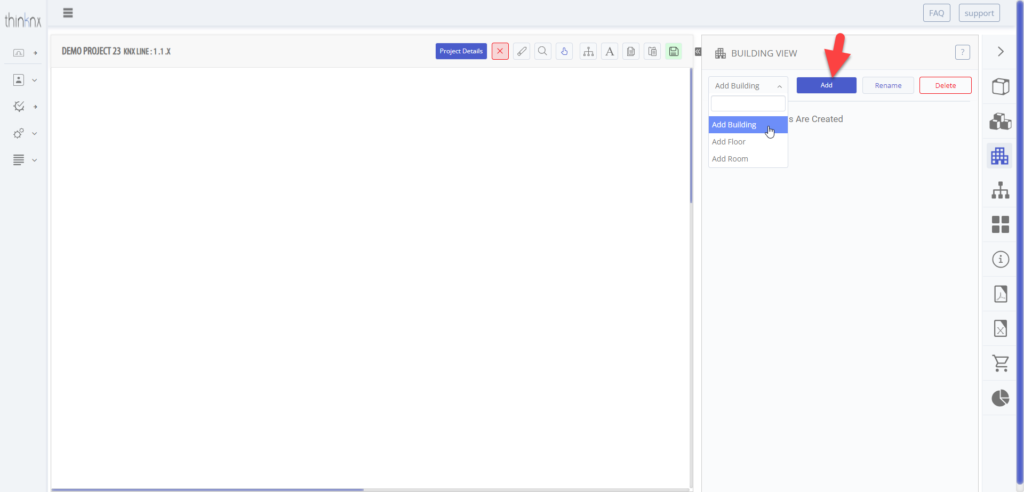 After you have finished designing the layout for the building structure, drag the rooms from the tree/list view over to the Drawing Board so you can begin adding devices to each room.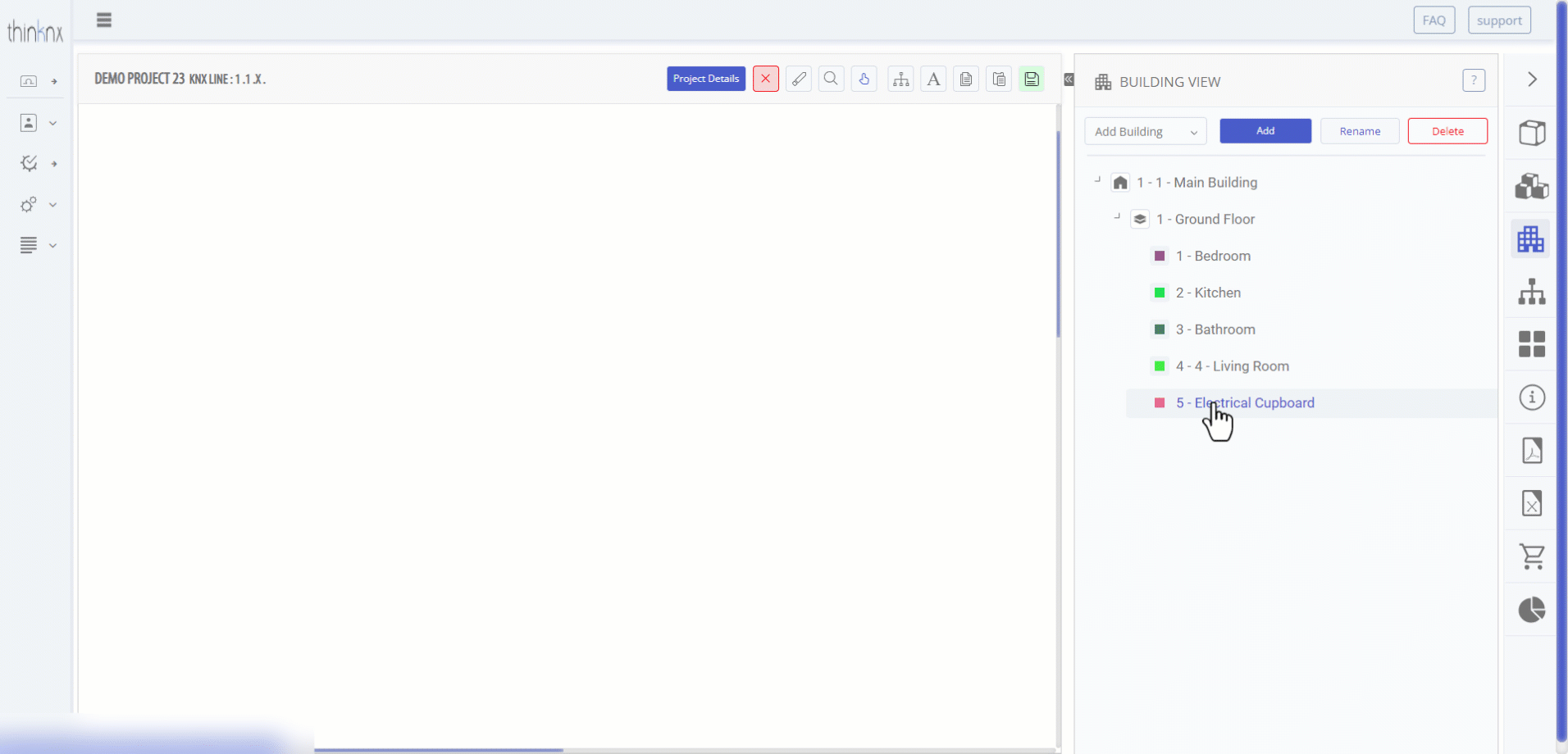 Click the Green Save icon to save your project.
[NOTE: The building structure (room order) will also determine in which order the rooms will appear in printed reports.]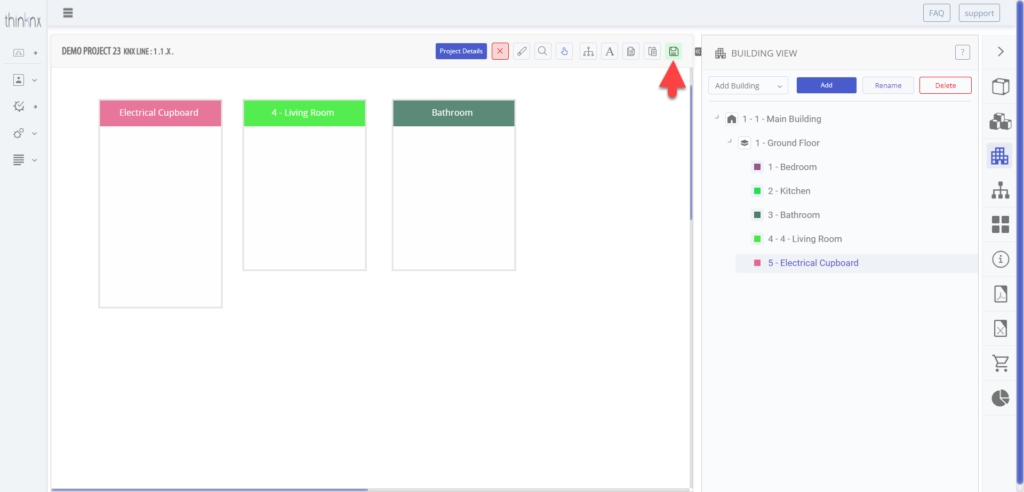 Tags: building view