This tutorial will show you how to create a new project for any contact in your Address book.
After you have created a project for your contact, you will then be able to see and manage all of your current KNX projects with the List or Card View under Project Management.
You will also be able to prioritize all of your KNX projects to quickly evaluate and prioritize what task needs to be completed next — by assigning color coded tags to your projects.
On the left-side menu, click Project Management. 
Then click the Create Project button.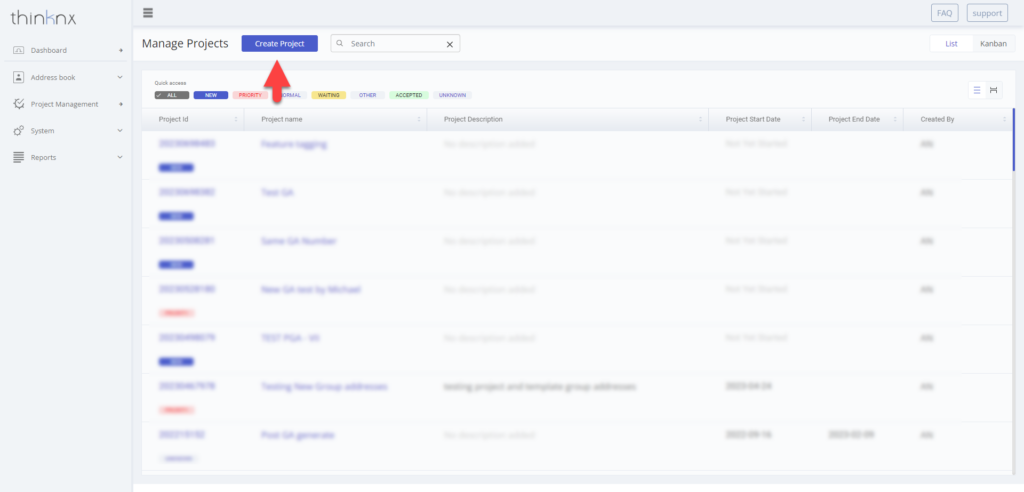 Enter all relevant information into the fields, e.g. a project name, start and end dates.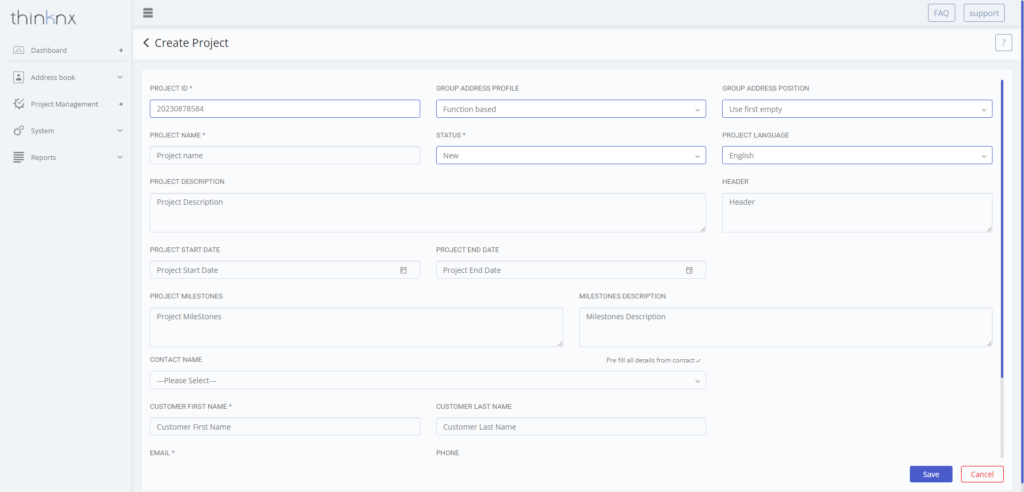 Choose an existing Contact from the drop down list. The contacts details will automatically be filled in the fields.
[NOTE: Visit our support article on Creating a Contact for further instructions on adding new customers]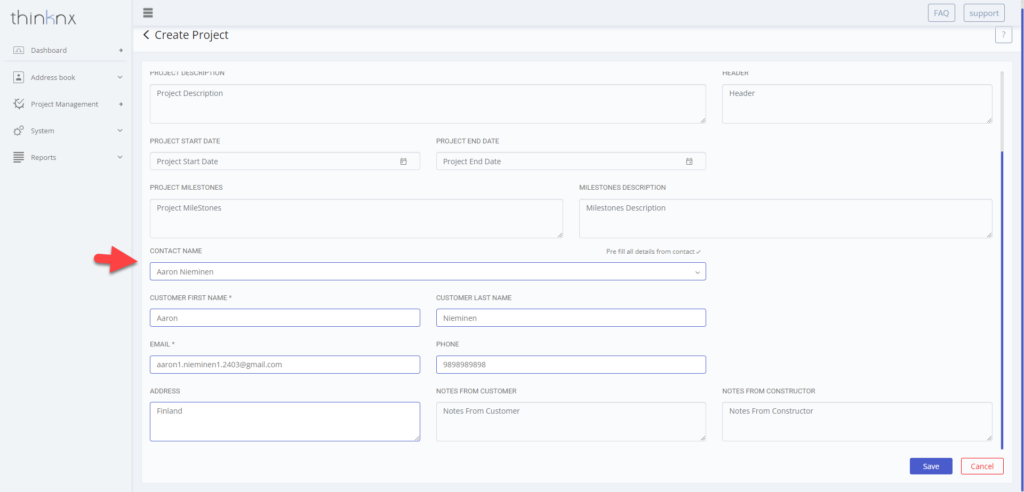 Select a Status to move your project to a certain category (e.g. Priority, Normal, Accepted, New, etc.).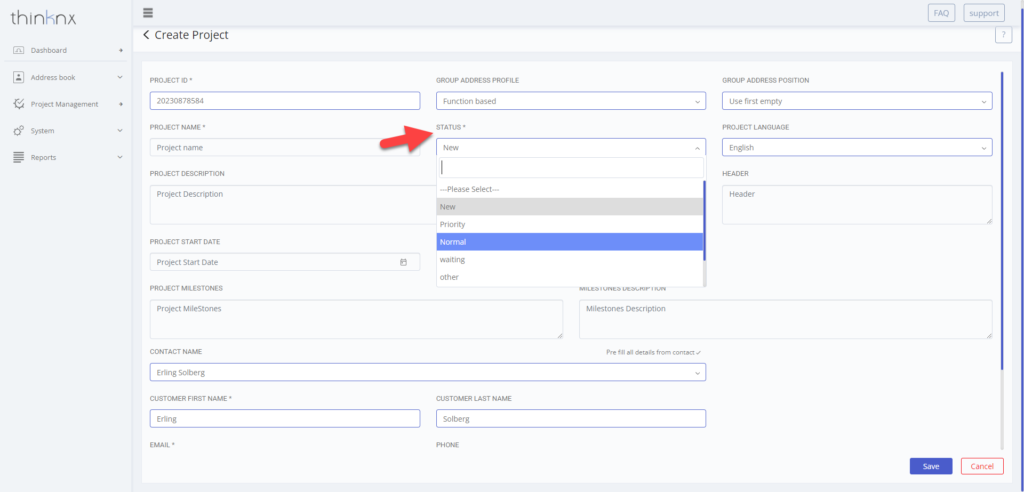 Choose a Group Address Profile from the drop-down menu.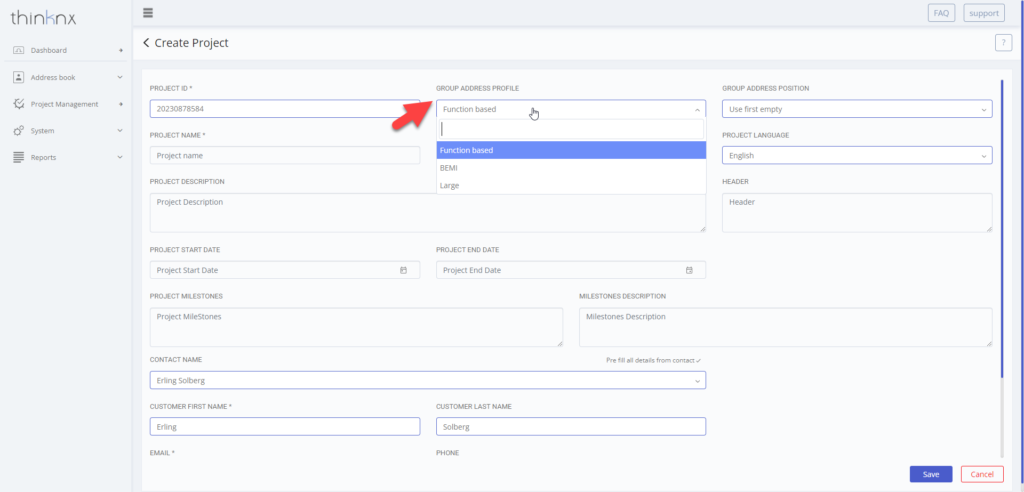 Click Save once you are done OR click Save and Continue to add another project.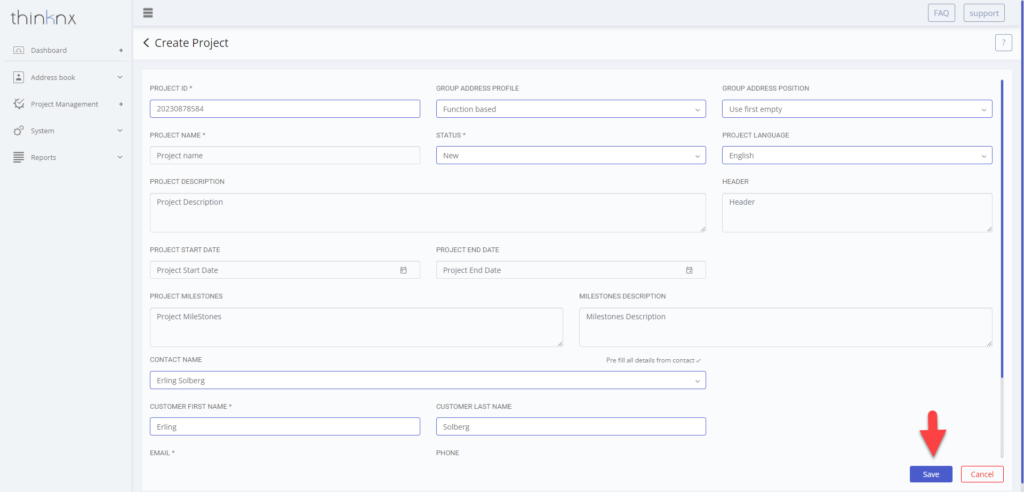 Tags: Project