The Purchase Report gives you an instant overview of the availability of devices for a KNX project.
Here you are able to order devices directly from within the Purchase Report page if they are not in stock.
Accurately document and keep track of all information related to each device ordered and purchased for a KNX project.
STEP 1. Click the second last icon in the right side pane in the Drawing board page of your project to open the Purchase Report page.
[NOTE: You can also find the Purchase Reports of all your projects in the left side pane under Reports > Purchase Reports]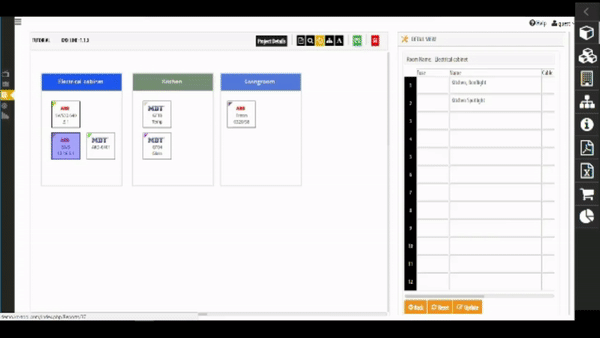 NEED SETUP ASSISTANCE?
Click the link below to schedule a free live video appointment where we will show you how to setup and customize the KNX TOOL for your current projects.