The Budget Report helps you stay within your project budget by breaking down all of the project costs — including programming time for the devices and functions in detail.
Adjust and keep track of project changes or amendments to accurately invoice for all services, products and components. Print detailed reports for financial documentation.
Accurately calculate and manage all costs associated with each stage of a KNX project to ensure you stay within budget guidelines.
STEP 1. Click the last icon in the right side pane in the Drawing board page of your project to open the Budget Report page.
[NOTE: You can also find the Budget Reports of all your projects in the left side pane under Reports > Budget Reports]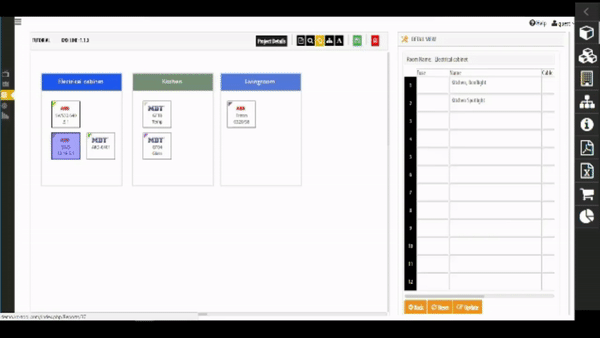 NEED SETUP ASSISTANCE?
Click the link below to schedule a free live video appointment where we will show you how to setup and customize the KNX TOOL for your current projects.