To get started, you first need to to enter the contact information of the customer (or company) you would like to create the project for.
You can either add regular Contacts or Companies to your Address book.
You can also organize individual contacts in customized groups or connect them to a company.
On the left-side of the dashboard, navigate to Address book > Contacts.
[NOTE: Contact groups = create a set of groups to organize your contacts in, f.ex. customers, architects…
Manufacturers = contact information on manufacturers, needed when compiling orders.]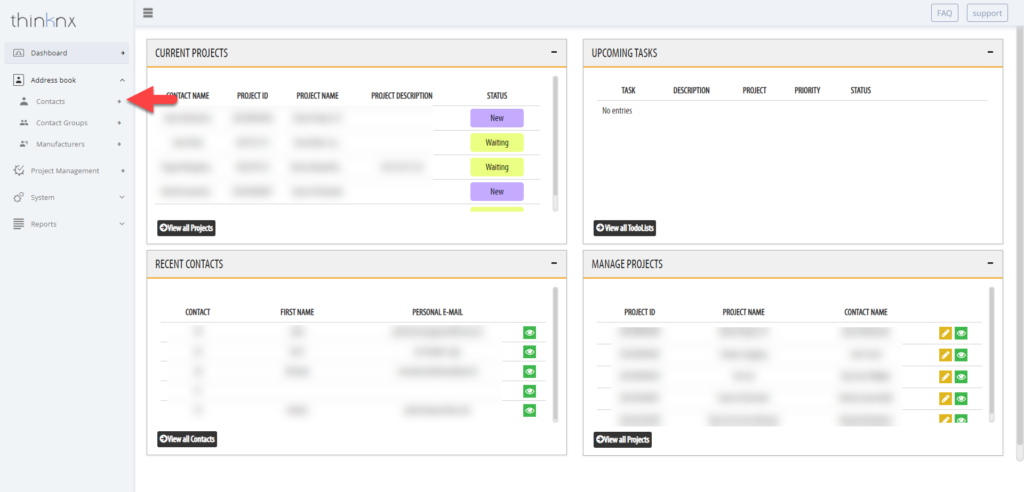 Fill in the contact (or company) details and select group.
There are two contact groups, manufacturers and customers.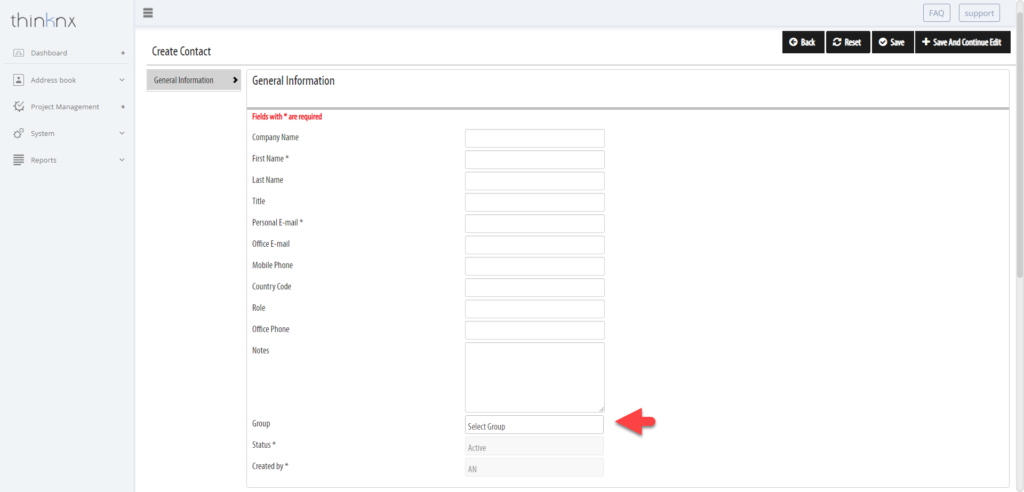 Tags: address book, contact, creating a contact, customer