Non-KNX hardware is listed here.
You can also sell non-KNX hardware with the KNX tool. Add new products to your system in system>products. Click + Add Product and fill in the product information. Click the orange edit button  to modify an existing product.
The products are sorted into different categories – you can manage the categories, and add new ones, in the page Product Categories (sidebar menu: system>product categories).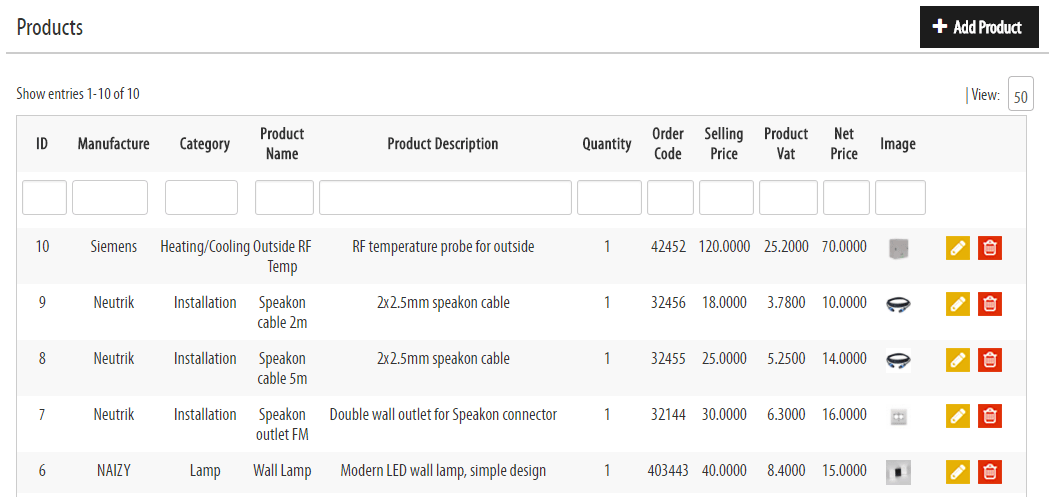 To add products to a project, click the edit button on that project and go to products. Fill in the highlighted fields (see picture below) and click + Add.