The KNX Tool allows you to select the language for each project you are working on. This means that the information in report documents such as legal information and device information will be printed in the selected project language.
The language settings are found in System > Project Settings > Project Languages. Edit an existing language by pressing the edit button  or add a new language by clicking + Add Language.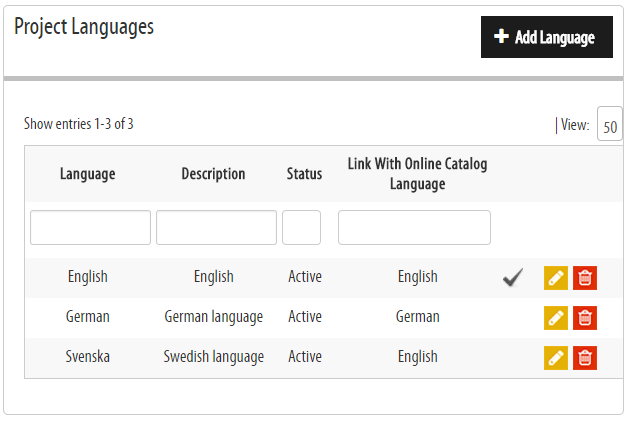 A new language will have to be linked with a language for the Online Catalog. The legal information will also need to be translated. To add translations, go to System > Admin Settings > Project Info Text.
[NOTE: The device information for devices downloaded from the Online Catalog is currently only available in English, German, Spanish and Swedish.]
The language specific text which appears for a device can be entered in the Device Setup page. Open the KNX Devices page and click the edit button for a device in the list in order to open its Device Setup page.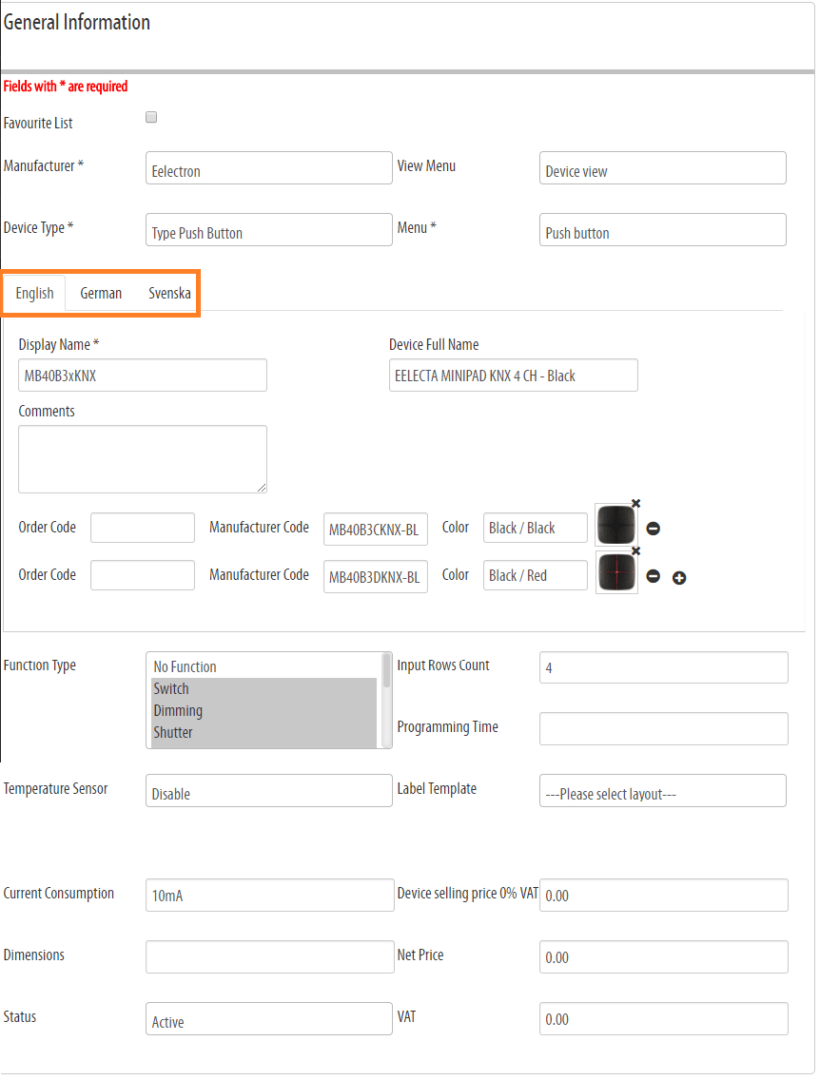 Tags: languages, project languages, project settings, settings